This award is given to an Active Member who demonstrates great effort within her committee. Any Active Member nominated for Active of the Month is considered for this award. Winners are announced at Annual Dinner.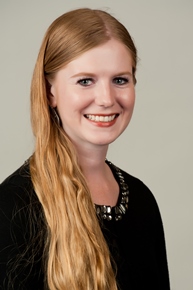 Congratulations to Amber Smith, our 2020 Active of the Year!
Amber has been a longtime member of the League's Public Affairs team and is passionate about using advocacy to improve the community. Beyond her role in JLT, she also serves on the board of the State Public Affairs Committee (SPAC) which collectively advocates for actions important to Florida Junior Leagues.
Next year, Amber is stepping into her first ever Chair role as the Public Affairs-State Chair. We cannot wait to see how she leads her committee to help the League become more informed and better advocates in our community.
Previous Active of the Year Award Recipients 
2012 – Melissa Guinta
2013 – Jackie Medina
2014 – Michelle Repplinger
2015 – Ashley Tardiff
2016 – Carmelita Hui
2017 – Stephanie Haas
2018 – Mychael Sumby
2019 – Casey Barile