MILO BUS INTRODUCED AT FAMILY FOOD FEST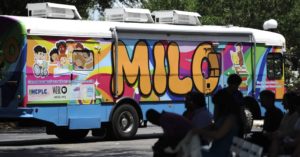 The Mobile Interactive Literacy Opportunity (MILO) Bus was introduced at JLT's 3rd Annual Family Food Fest at the Spring Hill Community on Saturday, May 7th.
This JLT 90th Anniversary Legacy Project brings books and readers to neighborhoods in need.
Click HERE to read The Tampa Tribune news article.