Martha Ferman Spirit Award
The Martha Ferman Spirit Award recognizes the exemplary achievement, steadfast dedication, and selfless spirit of an Active Junior League member who will be sustaining the following year. The award recipient is selected by the President, President Elect and immediate Past President, and is presented at Annual Dinner.
Congratulations to Laura Campbell, the 2019-2020 Martha Ferman Spirit Award Winner!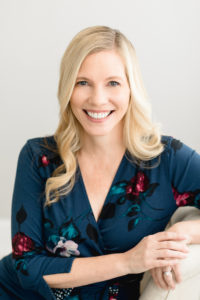 Laura has spent her years serving the community and membership. She has Chaired the Social, Family Literacy Nights, Sustainer, and Community Action committees. She took this experience to the board level this year, serving as the League's Strategic Planning Director.
Laura will be enjoying Sustainerhood in the next years but we know she will continue to be an active part of the League and Tampa community.
Previous Martha Ferman Spirit Award Recipients 
2012 – Wendy Brill
2013 – Paula Cardoso
2014 – Suzanne Brownstein
2015 – Angier Miller
2016 – Ginny Veit
2017 – Casey Carefoot
2018 – Jenny Spencer
2019 – Laura Everitt