HGM Young Entrepreneurs
HGM Merchants
Event Information
Dates:
November 9- 12, 2017

Times:
Thursday, November 9th, 7 pm – 10 pm (HGM Preview Party – Event ticket required)
Friday, November 10th, 9 am – 8 pm
Saturday, November 11th, 9 am – 6 pm
Sunday, November 12th, 9 am – 3 pm
Location:
Florida State Fairgrounds – Expo Hall
4800 US Highway 301 N
Tampa, FL 33610
Merchants:
This shopping event features more than 150 specialty merchants from across the country offering unique gift items. Holiday Gift Market includes merchants selling everything from clothing, jewelry, and handbags to food, art and children's items.
Proceeds:
Net proceeds raised by The Junior League of Tampa through the Holiday Gift Market will support the League's programs and community projects in the areas of education and child welfare.
Contact:
The Junior League of Tampa
Carlee Bowdoin, Holiday Gift Market Chair
Shelby Tuttle, Holiday Gift Market Chair
P: 813.254.1734
holidaygiftmarket@jltampa.org
---
Thank you to all our 2016 Holiday Gift Market Sponsors!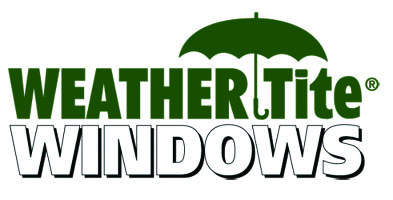 JLT HGM Young Entrepreneurship Program
 The JLT Holiday Gift Market Young Women's Entrepreneur Program is designed to fulfill the mission of the JLT to promote voluntarism, develop the potential of women, and improve the community through the effective action and leadership of trained volunteers.
This grant is open to women 40 and under at the time of application, who are the majority owner of their business, and have a product that would be an original and unique addition to the 2016 Holiday Gift Market selection. The winner will receive a premium booth at the Holiday Gift Market with spotlight signage – a value of $1,000+. In addition, the winner will receive special mention in the Holiday Gift Market shopping guide that is provided to each of the up to 16,500 shoppers that attend the event. The winner will be required to sign a contract agreeing to participate in a variety of local media opportunities, which will enhance the winner's brand exposure to the public.
For program or application questions, please contact our HGM YEP Chair at HGMYEP@jltampa.org.
HGM Merchants
Thank you for your interest in the Junior League of Tampa's 14th Annual Holiday Gift Market (HGM) held from November 9-12, 2017.
DATES:  November 9-12, 2017
LOCATION:  Florida State Fairgrounds, Expo Hall 4800 US Highway 301 N Tampa FL, 33610
IMPACT:  Funds raised through HGM will help The Junior League of Tampa make a positive impact in the lives of disadvantaged children and families within our community.
APPLICATION:  We are excited to implement a new application process for 2017. ALL prospective merchants will need to click here to create a merchant profile. Merchants will be notified via email with a link granting permission to access the 2017 application.
If you have any questions please contact our 2017 HGM Merchant Coordinators at hgmmerchant@jltampa.org.