Our leadership is what sets The Junior League of Tampa apart. Every year, our members volunteer their time to lead the League and further our impact in the Tampa community.
Our volunteer leaders give their time and talents in a variety of areas. From fund development to community impact to membership development to strategic planning, our leaders are responsible for every part of the League's operations.
Executive Board
The Executive Board governs League business by ensuring the alignment of the JLT Mission and Vision at all levels of the organization through strategic planning, policy administration, fiscal management and operational continuity while serving as trustees and stewards on behalf of the membership.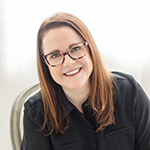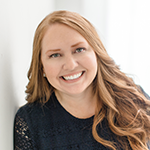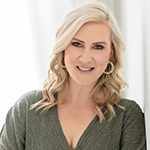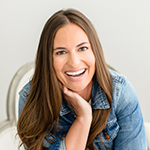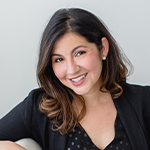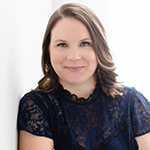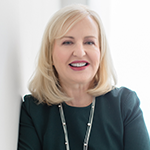 Management Council
The Management Council implements the programs and policies of the JLT by overseeing the day-to-day operations and management of the organization. The Managing Director serves as the Chair of the Management Council.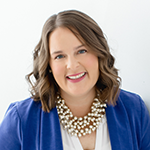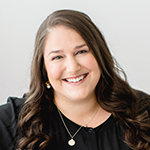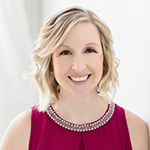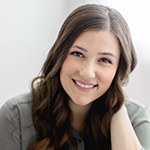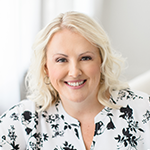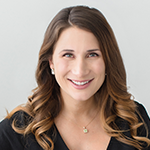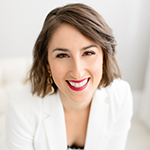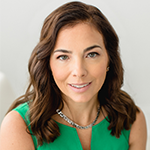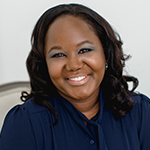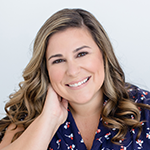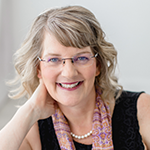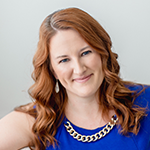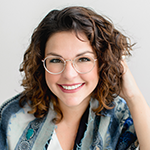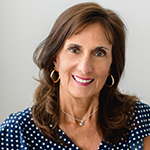 Leadership Council
The Leadership Council works in concert with the Executive Board and Management Council to make sure all our League programs are consistent with our Mission and that our strategy is pushed forward according to yearly strategic priorities.
| | |
| --- | --- |
| Melissa Mora, Bylaws Chair | Katie Horneland, Marketplace-Cookbook Chair |
| Caroline Berith, Community Action Chair | Danielle Marone, Marketplace-Merchandise Chair |
| Ginny Garcia, Community Advisory Board Chair | Alyssa Been, Member Experience Chair |
| Lyndsey Siara, Diaper Bank Chair | Melissa Garitta & Karyn Rood, Member Meetings & Events Co-Chairs |
| Ashleigh King & Beverly Foster, Diversity, Equity & Inclusion Co-Chairs | Jenny Schroeder, MILO Chair |
| Tallee Taylor, Enabling Fund Chair | Casey O'Brien, Project Development & Evaluation Chair |
| Dohnia Dorman, Endowment Chair | Jennifer Dutkowsky, Placement Chair |
| Jessica Strathman, Fundraiser Development & Evaluation Chair | Robin Dreier, Prospective Member Engagement Chair |
| Lindsay Dorrance, Food 4 Kids Chair | Hannah Parker McCabe, Provisional Education Chair |
| Carlee Cone Bowdoin, Fundraising-Corporate Chair | Lindsey Parks & Amber Smith, Public Affairs Co-Chairs |
| Carrie Bien, Fundraising-Giving Chair | Alessandra Cacciatore, Public Relations & Marketing Chair |
| Samantha Manning, Fundraising-In-Kind Chair | Jamiel Maze, Ready to Achieve Chair |
| Kat Lewis DeBree, Gasparilla Invasion Party Chair | Sara Larsen, Sandspur Editor |
| Courtney Ryals, Girl Power! Chair | Molly Malloy, Strategic Planning Chair |
| Lauren Watts, Grants Chair | Kristen Antonello & Sarah Gremer, Sustainer Co-Chairs |
| Hayley Reteneller & Laura Walsh, Holiday Gift Market Co-Chairs | Louisa Van Eepoel, Sustainer President |
| Lillian Chor Florin, Human Trafficking Awareness Chair | Kate Hall, Technology Chair |
| Elizabeth Greminger, Kids Connect Chair | Casey Barile, Toastmaster Chair |
| Kristina Merritt & Katie Hannken, Kids in the Kitchen Co-Chairs | Allison Wallrapp-McMullan, Training Chair |
| Emily Boucher & Lizz Focazio, Love Bundles Co-Chairs | Rachel Mozkovitz, Transfer Chair |
| Jaclyn Clark, Luminaries Chair | Desiré Nelson, Volunteers At-Large Chair |
Community Advisory Board
The Community Advisory Board (CAB) is a group of trusted, high-level advisors for The Junior League of Tampa. Representing a cross-section of professions and community experience, CAB members work with our Executive Board, Management Council, and Leadership Council to share their wealth of knowledge and provide guidance and direction for the League.
Thank you to our esteemed Community Advisory Board members for their continued support of our Mission and community endeavors.
Damaris Allen President, Hillsborough County Council of PTA/PTSAs
Rosemary Armstrong Executive Director, Crossroads for Florida
Josh Bullock Former President, Tampa Bay Vipers
Lissette Campos Senior Communications Lead, Florida Blue – West Florida
Betsy Chambers Sustainer of the Year, The Junior League of Tampa
Sheriff Chad Chronister Sheriff, Hillsborough County
Joseph Clark Board of Directors, Eckerd Family Foundation
Adri Colina Chief of Administration, City of Tampa Solid Waste & Environmental Management Program
The Honorable Jessica Costello County Court Judge, 13th Judicial Circuit- State of Florida
The Honorable Virginia Covington United States District Judge, Middle District of Florida
Jacob Cremer Attorney, Sterns Weaver Miller
Sheff Crowder President, Conn Memorial Foundation
Scott Daigle Regional Vice President, TD Bank
Robin DeLaVergne Senior Vice President External Affairs, Tampa General Hospital
Linda Devine Vice President, Operations and Planning, University of Tampa
Bob Dutkowsky Retired Chairman & CEO, Tech Data Corporation
Bruce Faulmann Vice President of Advertising and Marketing, Tampa Bay Times
Mark Fernandez Chief Marketing Officer, Valley National Bank
Elizabeth Frazier Vice President, Philanthropy and Community Initiatives Tampa Bay Lightning
Yvonne Fry Former Chair, Florida Commission on the Status of Women
Mary Gamble CEO, Competitive Performance Systems, Inc.
John N. Giordano The Junior League of Tampa Legal Counsel, Bush Ross, P.A.
Denise Glass President, Sensory 5
Miray Holmes Community Partnerships and Neighborhood Engagement Manager, City of Tampa
Dianne Jacob VP of Client and Community Relations, PNC Bank
Grayson Kamm Communications and Media Officer, Hillsborough State Attorney's Office
Erik Langer Regional Marketing Manager, Publix Supermarkets
Guido Maniscalco Councilman, City of Tampa
Gene Marshall Community Philanthropist & Volunteer
Aaron Mesmer Lead Reporter and Fill-In Anchor, Fox 13
The Honorable Sandy Murman Commissioner, Hillsborough County Commission
Kelley Parris Executive Director, The Children's Board of Hillsborough County
Darrell Robertson
Tamara Shamburger Chair, Hillsborough County School Board
Andrew Smith Vice President, Goldman Sachs & Co.
Marlene Spalten CEO, The Community Foundation of Tampa Bay
Jonathan Stein The Junior League of Tampa Auditor, Rivero, Gordimer and Company, P.A.
The Honorable Ralph Stoddard Circuit Judge, 13th Judicial Circuit Hillsborough County
Eric Ward Director of Security, Coca Cola Beverages Florida
Joann Wehle Vice President of Marketing and Sales, TECO