Human Trafficking Awareness

We believe we can end human trafficking in Tampa by working together.
Human Trafficking is defined as using force, fraud, or coercion to obtain labor or commercial sex acts, according to the Department of Homeland Security's Blue Campaign. Human Trafficking happens every day in our community, affecting the most vulnerable women, children, and men.
The Junior League of Tampa's Human Trafficking Awareness project seeks to end human trafficking by spreading awareness throughout the Tampa Bay area. Working with a network of community partners and government organizations, we strive to
Educate the community about human trafficking
Advocate for victims and the organizations that serve them
Build partnership networks to help Tampa fight human trafficking together
Need Help? Call 1.888.373.7888 or Text "BeFree" to 233733
The Facts
Here are just a few facts about human trafficking from the Polaris Project which operates the U.S. National Human Trafficking Hotline.
In 2019:
22,326 human trafficking victims were identified in the U.S.
Over 50% of cases identified were related to sex trafficking
Over 68% of trafficking victims were women or girls
Florida ranks third in the nation for cases of human trafficking
Resources
Learn more about human trafficking, spotting the signs, and how you can help.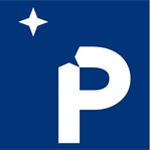 The Polaris Project operates the U.S. National Trafficking Hotline, responding to thousands of reports of human trafficking from victims and community members. In addition to operating the hotline, the Polaris Project also conducts extensive research on human trafficking in the U.S.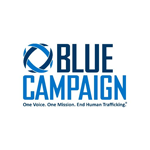 As part of the Department of Homeland Security's Office of Partnership and Engagement, Blue Campaign focuses on building public awareness about human trafficking. The campaign provides extensive resources for individuals and industries to increase detection of human trafficking and to help identify victims.
Founded by The Junior League of Tampa and later adopted by The Association of Junior Leagues International (AJLI), ABOLISH is a movement designed to unite communities across the United States to generate awareness about the systemic issue of child sex slavery.
Advocacy Philosophy
We believe advocacy is vital to fight against human trafficking. With a 94-year legacy of impacting the Tampa community, we stand in the unique position to act as catalysts for change and speak as influencers for our community's most vulnerable.
"When the community is educated and aware, the individuals can gain hope and reassurance that they can heal from their experiences."