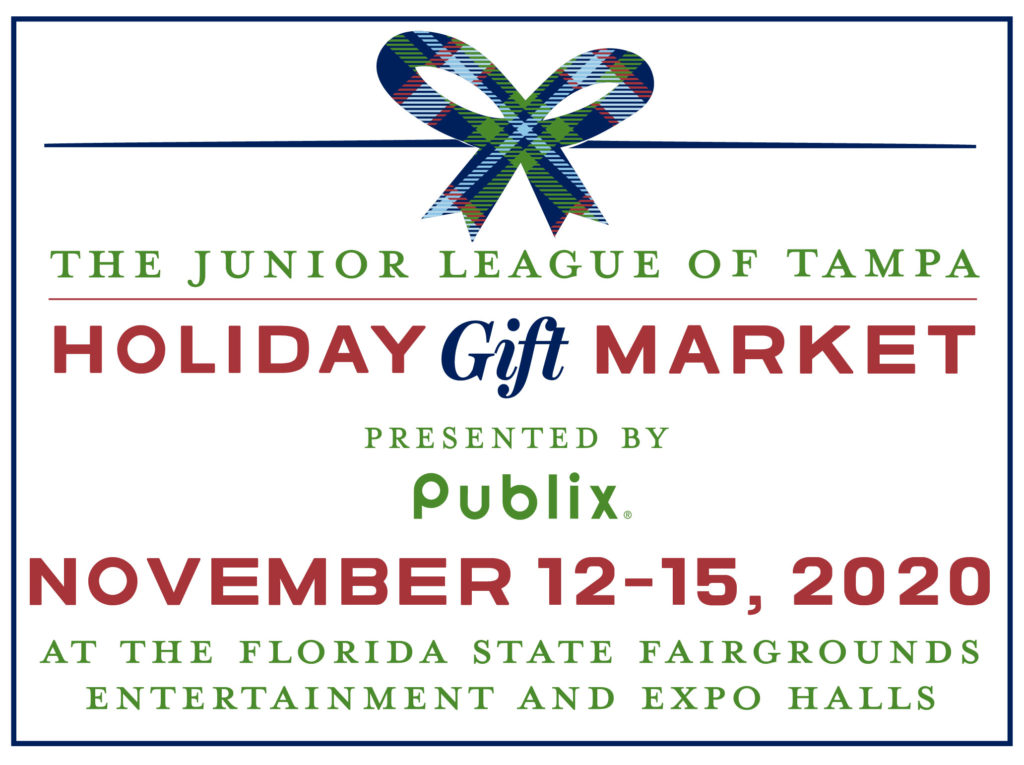 HOLIDAY GIFT MARKET MERCHANTS
The 2020 Holiday Gift Market kicks off the evening of Thursday, November 12th and runs through Sunday, November 15th. Located at the Florida State Fairgrounds in the Entertainment and Expo Halls, the Holiday Gift Market (HGM) is The Junior League of Tampa's largest fundraiser attracting 16,000-20,000 shoppers each year.
The Holiday Gift Market accepts merchants from a variety of categories including Apparel, Home & Holiday Décor, Gourmet Food & Cookware, Children's Gifts and more. The 2019 Market featured over 200 merchants.
Booth prices start at $1,100 for a standard 10'x10' booth. Prices increase based on booth location. Merchant admission is a flat rate based on booth size and location. The Junior League of Tampa does not take a commission from merchant sales.
APPLICATION
The 2020 Holiday Gift Market Merchant Application is now open.

Login to your Merchant Profile to access the application. The application link will be on your home page. Please note a $25 nonrefundable application fee is due upon submission.

Please create a Merchant Profile with your basic contact information. Once your profile is approved, you will be able to login and access the full application, where you can go into detail about your business. Please note a $25 nonrefundable application fee is due upon submission.
Due to the high volume of applicants in recent years, we transitioned to a new process for accepting merchants. We will accept merchants in rounds by jury review. Several other large markets follow this process and we feel confident this will help us to continue to improve our market.
The jury is comprised of various Junior League members and individuals from the community who will review prospective merchants and vote upon the various applicants. Accordingly, photographs of your booth and merchandise are required.
CONTACT
Please contact the HGM Merchant Coordinators at hgmmerchant@jltampa.org with any questions regarding becoming a merchant.
PAST MERCHANT BOOTHS



Below are some merchant booth displays from past Holiday Gift Markets.