Young Entrepreneurship Program

The Junior League of Tampa's Young Entrepreneurship Program (YEP) presented by Valley Bank aims to grow the potential, leadership, and influence of female business owners. Launched in 2014, the program offers a unique and valuable opportunity for local entrepreneurs to showcase their brands, products, and mission to all of Tampa Bay.
Meet our 2023 YEP Winner – Angelina Spampinato of Angelina Bakes
Owned by Angelina Spampinato, Angelina Bakes is a custom bakery specializing in cakes, cupcakes, and decorated sugar cookies. Angelina was named one of our Entrepreneurs on the Rise in 2022 and has continued to exhibit unique and impressive growth, leadership, and influence.
Angelina is a proud mom and former registered nurse. She founded her business during the height of the COVID-19 pandemic. At the time she was working as a mental health nurse, but at home, she baked and started her growing and successful business. Last year, she donated a portion of her proceeds to Chapters Health Foundation. This year plans to donate a portion of her sales at HGM to an organization involved in supporting families who experienced birth trauma PTSD, a topic very close to Angelina's heart.
With the generous grant from the Dorotha Adell Tinsley Family Foundation, Angelina plans to buy a new, larger stand mixer and to further her culinary education by taking a baking education course, to be able to expand to large weddings and events.
Be sure to also check out our Entrepreneur on the Rise winners Full Herizon (Madison Barse) and Boho Hat Co. (Kaleigh Carrasco).
About YEP
QUALIFICATIONS
The awards and grant are open to women who meet the following qualifications:
Over 21 to under 40 years of age at the time of Holiday Gift Market
Majority owners of their business
Sell a product that is a unique addition to the Holiday Gift Market selection
Are not current members of The Junior League of Tampa
JUDGING CATEGORIES
Winners will submit an application and be chosen based upon: 
Products and Brand Story 

Preparedness for Market 

Social Media Impact
AWARDS
The winner of the Young Entrepreneurship Program receives:
A free booth at Holiday Gift Market to sell her products

A $3,000 grant from the Dorothea Adell Tinsley Family Foundation to grow her business

Business media promotion through social media, television, and print to enhance brand recognition throughout Tampa Bay Area

A feature in

The Junior League of Tampa's

Sandspur Magazine

Spotlight branded signage during Holiday Gift Market

Mentorship for Market
Entrepreneur on the Rise Awardees
Additional Runners up may be awarded, based on outstanding applications, and will receive benefits of participation at the Holiday Gift Market provided by the Dorothea Adell Tinsley Family Foundation
THE ENTREPRENEUR ON THE RISE PROGRAM
In 2019, the Entrepreneur on the Rise program (EOR – formerly known as the YEP Incubator) began as an expansion of the reach of YEP. There is only one YEP recipient, however, the program received an abundance of applications from additional women-owned businesses that could also benefit from a presence at Holiday Gift Market.
An inaugural class of 5 applicants were selected and provided free one-day pop-up booths at the 2019 Holiday Gift Market. These businesses were: Sustainable Marketplace, Vetue Boutique, Preston & Grace, Meg Britten art and illustration, and Nicole Macaroon.
In 2020, two EOR businesses, Wildly Free Jewelry and The Southern Stripe, were provided with complimentary virtual space at the online Holiday Gift Market and $500 stipends to further their growth.
In 2021, two businesses received subsidized booths at the Holiday Gift Market, Sweet Pea Lane, and Marrin Costello.
In 2022, two businesses, The Pretzel Pantry and Angelina Bakes, received subsidized booths at the Holiday Gift Market, a feature in the Sandspur Magazine, showcase at a Junior League General Membership Meeting, and their goods part of the VIP Preview Party Gift Package.
The Entrepreneur on the Rise program will continue to evolve in 2023 and identify additional ways to support even more burgeoning local female-owned businesses within the framework of the Holiday Gift Market.
Thank you for your interest in the Young Entrepreneurship Program. The application deadline for 2023 has passed. Please come back next year to apply.
Meet our Past Winners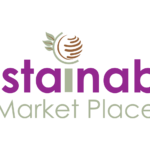 2020 - Sustainable Market Place
Ethical accessories and jewelry from around the world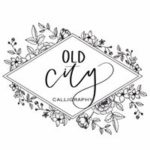 2016 - Old City Calligraphy
Custom hand-letting and design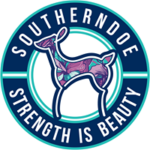 2014 - Southern Doe
Clothing brand for women who love the outdoors