We believe all kids can have a healthy lifestyle.
Childhood obesity is an epidemic in the US. Obesity can impact children's mental and physical health, often resulting in long term implications for their education, social lives and ultimate success.
The Junior League of Tampa's Kids in the Kitchen project is part of the national program created by the Association of Junior League International, Inc. (AJLI). Bringing together volunteers and youth, groups learn about healthy eating, exercise, food safety, and so much more.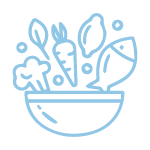 Choosing Healthy Food
With so many foods on the market it can be difficult to know what is 'good' for us. Kids in the Kitchen lessons break down food myths and give kids the skills to make healthy choices.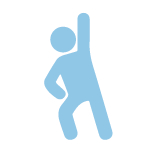 Importance of Exercise
Getting active is essential for everyone, especially kids. Kids in the Kitchen lessons share a wide variety of fun activities to keep kids engaged and active.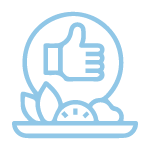 Food Safety & Science
Safety is vital to having fun in the kitchen. Kids in the Kitchen lessons incorporate food safety principles from the basics of hand washing to determining if food is safe to eat.
Invest in Healthy Communities
You can help us bring kids into the kitchen by giving today. Your gift helps us serve more 1,000 kids every year and build a healthy future for our community.