Frequently Asked Questions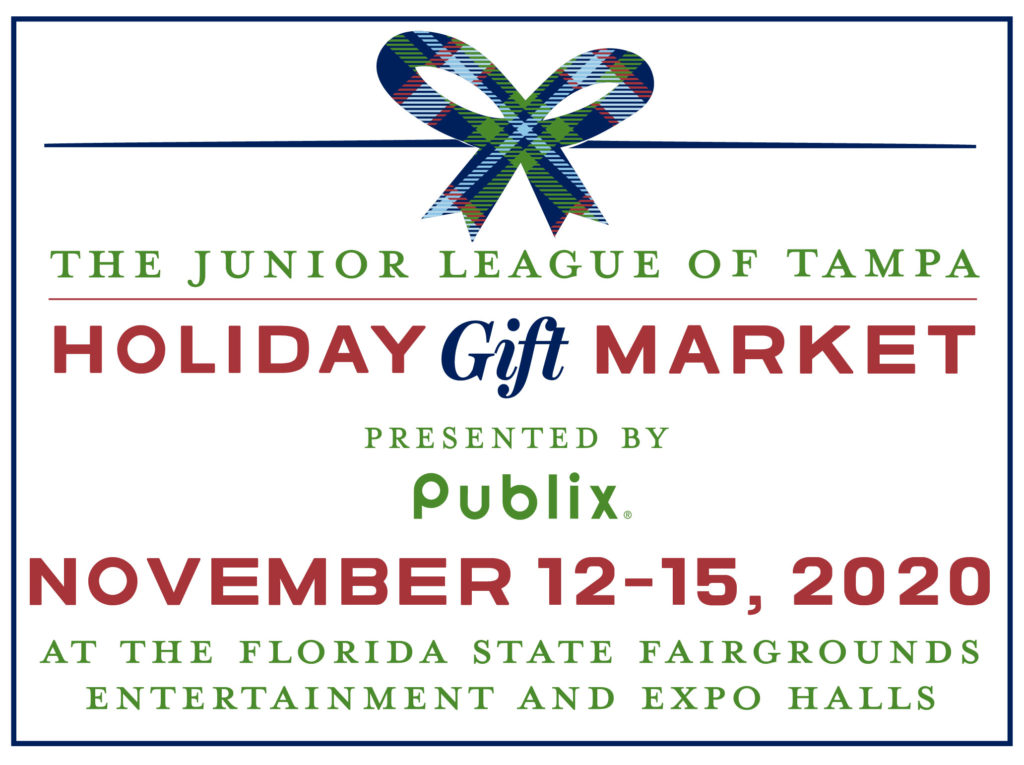 Frequently Asked Questions
What is Holiday Gift Market?
Holiday Gift Market is The Junior League of Tampa's largest fundraising event. The event provides a unique shopping experience with over 200 merchants selling everything from clothing, jewelry, and handbags to food, art and children's items. Net proceeds of the event fund the League's community projects and programs around Tampa Bay, which focus on child welfare and education. We have put over $1 million dollars into the Tampa Bay community over the past 15 years.
Where is 2020 Holiday Gift Market?
The 17th Annual Holiday Gift Market is November 12 – 15, 2020 at the Florida State Fairgrounds Entertainment and Expo Halls – 4800 U.S. Highway 301 North, Tampa, Florida 33610.
How do I purchase tickets?
Tickets may be purchased at the event or online.
Special event tickets sell out quickly; you are encouraged to purchase special event tickets in advance of the event. All remaining special event tickets will be available for purchase at the door.
Cash and credit cards (Visa, Mastercard, and American Express) are accepted at the door.
When do Holiday Gift Market Tickets go on sale?
Tickets for the 2020 Holiday Gift Market go on sale in Fall 2020.
What days can I use my general admission ticket?
General Admission Tickets are for access on Friday, Saturday, or Sunday.  Each ticket is valid for one day admission.
Where do I find information on becoming a Holiday Gift Market Merchant or a Corporate Sponsor?
If you are interested in becoming a merchant at Holiday Gift Market, please visit our merchants page.
For information concerning corporate sponsor opportunities, please visit our sponsor page or contact The Junior League of Tampa's Fund Development Manager at funddevelopmentmanager@jltampa.org.
For any other questions about Holiday Gift Market 2020, please contact the 2020 Holiday Gift Market Chairs- Hayley Reteneller & Laura Walsh at holidaygiftmarket@jltampa.org.