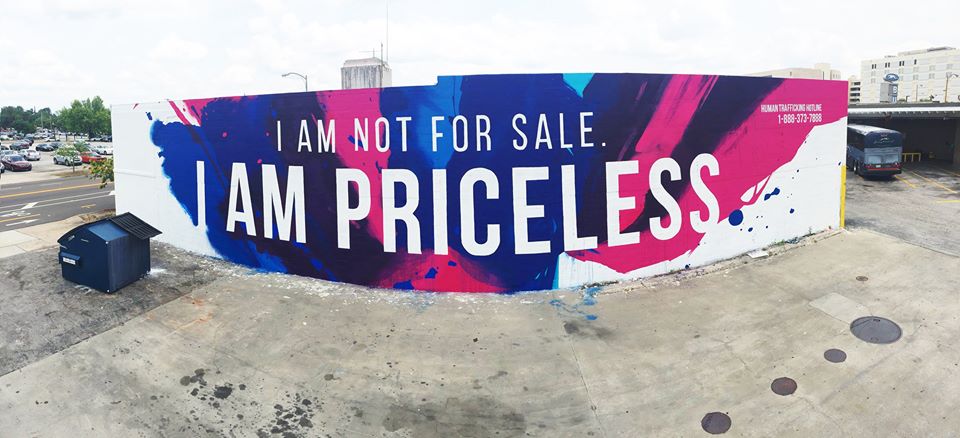 The Junior League of Tampa seeks to end human trafficking by spreading awareness throughout the Tampa Bay area. While The League does not work directly with human trafficking victims, it does have the ability to continue to be a strong advocate and a voice for victims and the organizations that help them.
What is Human Trafficking?
Human trafficking is the recruitment, harboring, transportation, provision, or obtaining of a person for the purposes of either a commercial sexual act or labor services, through the use of force, fraud or coercion.
Human trafficking is a multi billion dollar industry with a global impact. Victims of human trafficking can vary by nationality, age, socioeconomic status,  or gender.
Human Trafficking in Tampa Bay
Florida is third in the nation for reported human trafficking cases. The Tampa Bay area has been specifically identified as a region struggling with this issue.
Human trafficking occurs in all areas; rural, urban, and suburban communities. It is often hidden in plain sight.
How to Help
Know the Signs
Familiarizing yourself with the signs of human trafficking could help save a life. Learn how to recognize the warning signs and risk factors.
Alert law enforcement for suspected cases of human trafficking. Never attempt to confront a suspected trafficker.
Speak Out
The Junior League of Tampa believes anyone can be advocate against human trafficking.
Contact your local government officials and ask them to make the end of human trafficking a priority.
Volunteer or donate to organizations supporting human trafficking survivors.
Report any information about a possible human trafficking case to law enforcement and/or the National Human Trafficking Hotline at 1.888.373.7888.
Resources
Understanding the issue of human trafficking is the first step in making meaningful change.
The ABOLISH Movement – Started by The Junior League of Tampa and Ad 2 Tampa Bay in 2014, The ABOLISH Movement is an advocacy campaign focused on ending child sex slavery. The Association of Junior Leagues International (AJLI) now manages the campaign.
National Human Trafficking Hotline – Operated by Polaris, the National Human Trafficking Hotline provides resources for victims of human trafficking and community.
Blue Campaign – The Blue Campaign is the U.S. Department of Homeland Security's (DHS) program to fight human trafficking. They provide training and resources for the community and law enforcement.
WEDU – In 2013 WEDU produced Too Close to Home, a documentary focusing on human trafficking in Tampa Bay. As Tampa Bay's Public Broadcast station, WEDU provides important information about human trafficking in our community.