♦ = 2-4 years at any level of support
♦♦ = 5-9 years at any level of support
♦♦♦ = <10 years at any level of support
Platinum
Bronze
The Bank of Tampa, Women Connected♦♦♦
Stacy Carlson and Greg Baier♦♦♦
Terrell and Joe Clark♦♦♦
Nicole and Matt Hubbard♦♦
Beth and Jeff Kalicki♦♦
Kendra Scott – Hyde Park Village♦
Melissa Knight Nodhturft♦♦
Tampa Metropolitan Area YMCA, Inc.
USAmeriBank
Patrons
Tanya Marie and Luis Acevedo♦
Brittani Alexander
Haleigh Almquist/Hush Little Baby♦
The Ambersley Family Foundation♦
Kathryn Ammon♦
June and Michael Annis♦♦♦
Erin and Jay Annis♦♦
Courtney Bilyeu♦
Meg Bock♦♦
Suzanne and Evan Brownstein♦♦
Allison and Adam Burden♦♦♦
Kate and Brian Caldarelli♦♦
Katie and Ryan Cappy♦♦
Jen and Ed Carlstedt♦♦♦
Betsy and Steve Chambers♦♦♦
Tara and Whalen Clark♦♦
Cindy and Tony Coney♦♦♦
Sue and Frank Courtright♦♦♦
Sue and Don Cox♦♦♦
Jennifer Crooker
Dr. Hilary Dalton/Dalton Dental♦♦
Nathalie Dani
Ginny Daniel and Mike Garcia♦♦
Margaret E. Davis♦♦♦
Elena and Justin Day♦♦
Robin DeLaVergne♦♦
Danielle Dennis and Michael Beattie♦♦
Gretchen Dominguez♦♦
Tracie M. Domino♦♦
Lindsay and Sam Dorrance♦♦
Lane Dowdell♦
Megan Duffey♦♦
Elizabeth and Simon Dunsmoor♦♦
Fran and Ray DuPuis♦♦
Jennifer L. Dutkowsky♦♦
Tara and Drew Eckhoff♦♦♦
First Citrus Bank/Jessica Kendall Hornof♦♦
Christina and Joseph Fontana♦♦
Christina and Gary Garcia♦♦
Nicole and Garrett Garcia♦♦
Nicole Geller/Nicole Geller Photography♦♦♦
Laura and Michael Gifford♦
Ruth and John Giordano♦♦♦
Sarah Gogliormella♦
Betsy and Drew Graham♦♦♦
Hannah and Paul Gross♦♦

Lauren and Chris Gstalder♦♦
Becky and Sam Ho♦♦
Leslie and Adam Hodz♦♦
Molly and Robert James/Bella Bridesmaids♦♦
Julie and Rob Johnston♦♦
Cathy and Grayson Kamm♦♦
Lorraine and Jeff Korb♦♦
Brooke and Craig Kuhl/RSBP Events + PR♦♦
Malloy and Nate Lacktman♦♦
Kelly and Joseph Lastra♦♦♦
Brita and Rocky Lincoln♦♦
Courtney Lovinger♦
Lee Lowry and Stephanie Wiendl♦♦♦
Laurie Lupcho
Allison and Tom Luzier♦♦♦
Heather Mackin♦♦
Crystal & Kaivon Madani♦♦

Katina and Matt Markowski♦♦
Dossie Marrone-Ward♦
Julia N. Martinez♦♦
Karla Mastracchio♦♦
Rosemary Sparkman McAteer
Meghan McGuire/Equinix♦♦
Phara and Scott McLachlan♦
Suzy and Mark Mendelson♦♦
Kelley and Robert Merck♦♦
Ann and David Miller♦♦
Taylor and Jason Murray♦♦
Stephanie Olivo-Schulte♦
Penelope Parks♦♦
Rachel and Scott Phillips/ESR Foundation♦
Diania Pimenta of Dream Vacations
Ashley and Ben Porch♦
Danielle Post♦♦
Lisa Reeves♦♦
Lynette and Rick Russell♦♦♦
Beth M. Schatzberg♦♦
Jenny Clara Schroeder♦
Katie Selman♦
Rachel and Marc Semago♦
Elizabeth Shultz♦
Jenny and Peter Spencer/Nova Scotia Organics♦♦
Lauren Companioni Strahan♦
Sheryl and Joe Teague♦
Allie and Ryan Torrence♦♦
Contributors
Molly Andersen♦
Gina and Matt Barsema
Lauren M. Bentz♦♦
Kelsey and Chris Bulnes
Lindsay Carter♦♦
Lillian Chor♦
Adele M Clarke♦♦♦
Nancy and Steve Crane♦
Chloe Cullinan♦♦
Kealoha and Justin Deutsch♦♦
Pam and Brett Divers♦♦♦
Jule M. Doran♦
The Elan Group♦
Laura Ferman Farrior♦♦♦
Vicky and Jon Fiddelke/Bayshore Title♦
Melissa and Joey Gelwix♦♦
Nicole M. Gitney♦♦
Sarah and Brian Gremer♦
Stephanie and John Haas♦
Sarah and Chad Harrod♦♦♦
Marie and David Hebbler♦♦
Michelle and Raymond Hintson♦♦
Taylor and Wesley Jones♦♦
Barbara & Aydin Keskiner♦♦
Chrisi and David Laxer♦♦♦
Patti Lee♦
Marsha Otte♦♦♦
Dada Andrews Pittman♦
Lauren Pizzo
Summer W Popejoy♦
Joan and Larry Rayburn♦♦♦
Stella Ferguson Thayer♦♦♦
Julia Vejins♦
Julie Ward
Teneille A. Williams♦
Kristin Wilson♦♦
Bethany Zeller♦
Friends
Tee Ann Bailey♦♦
Sarah Balmer♦♦
Casey Barile
Laurie and Tripp Barlow♦♦♦
Lauren Basil
Elaine and Russell Bogue♦♦
Kristen Brady♦
Pat Carter♦♦
Denise Cassedy♦♦
Virginia M. Hernandez Covington♦
Courtney and Joe Cox♦♦
Colleen and Rees G. Crosby II♦♦
Pat Daley♦♦♦
Joan Kreider Dance
Alexis Dempsey♦
Connie and Miller Detrick♦♦♦
Isabel & John Dewey♦♦
Elizabeth Essex♦♦
Autumn Etheredge♦
Elizabeth Fisher
Joyce and Michael Gerwe♦♦
Dada Glaser♦
Mary Catherine and Don Gould♦♦♦
Kellie and Michael Haber♦♦
Sally Hardee♦♦♦
Sally S. Hill♦♦♦
Nadyne Hines♦♦♦
Mary Hulse♦♦
Leigh Kamm
Erin and Sol Kohlhaas
Lagretta and Mark Lenker♦♦♦
Nicholle Leonard♦

Kat Lewis♦
Terri and Eric Longphee♦♦
Lyman Family♦♦
Dori Marlin

Mae Mastrorio♦
Erika and Mike McCandless♦♦♦
Stephanie McQueen
Alison and Chris Meyer♦♦
Julie and Jim Murphy♦
Lyris  Newman♦♦♦
Julie and Brian Otte
Jenifer Ownby♦♦
Cindy and Gene Ramm♦♦
Hadley and Hector Rivera♦♦
Heather and Adam Robyak♦♦
Gwyn Schabacker♦♦♦
Carla Shah♦

Dawn Cummins Short♦♦
Mary Jane Stanley
Jennifer and Marc Stauffer♦♦
Joanne Sullivan♦
Elise Szafranski♦
Paulina Tam♦
Leila Tooley♦
Angela McClanahan Turner♦
United Healthcare
Christy Atlas-Vogel and Bill Vogel♦♦♦
Andrea Webb♦♦
Gail and Justin Wilson♦♦
Betty Wood♦
The Write Stuff/Lynn and Scott Kelyman♦♦♦
Kathy Zahn♦♦
Supporters
 Allison Akers
Krista Allred♦
Amazon Smiles♦
Brittany and Zachary Anderson♦
Lauren Andrews
Kristen Antonello
Lindsay Apperson♦
Katie Arndt
Kelsey Arsenault♦
Suzanne Bainbridge♦
Dayton Baird♦♦
Cara Banks♦
Tori Baptist♦
Roia Barrios♦♦
Mary Baum♦
Haley Bell
Jennifer Bell♦
Rebecca Benedict♦
Karyn Bersch♦♦
Carrie Bien
Anne Bloomquist
Ellen Boczarski♦
Kristin Bodin♦
Melissa Bogner
Lauren Bole♦
Mary Bolen♦♦
Chandler Bonanno♦
Kara Bosworth♦
Emily Boucher
Carlee Bowdoin♦
Julie Brame
Jen and Chris Branton♦♦
Flavia Bravo♦
Jennifer Breazeale♦
Caroline Breen♦
Michelle and Jeff Bremer♦♦
Hannah Brenenstuhl♦
Jana and Jeffrey Bridge♦♦
Caitlyn Brinker♦
Mina Brinkey♦
Melanie Brown
MemorieAnne Brown-Callender
Amy Brun♦♦
Brittany Brunetto♦
Heather Bryant♦♦
Jennifer Buckley
Lauri and Tom Burgess♦♦
Louise E. Burnett♦♦
Shannon Burrows♦
Jaymi Butler♦♦
Laura Byrne♦♦
Cristina Cabrera♦♦
Jennifer Calhoun
Kate Callaway♦
Amanda Calta
Danielle Campbell♦
Laura and Mark Campbell♦♦
Yenly Capdevila♦
Lindsay Capito
Laura Capriati♦♦
Kelly Carey♦
Margaret Cashill♦♦
Erin C. Cassidy♦♦
Alexandra Cata♦
Molly Molloy Catlett♦
Sonia Cerundolo
Marlo Cervi♦♦
Melissa Chaney
Lisa Chillura♦
Casey Christopher♦♦
Elizabeth Clark♦
Shellby Clites♦
Lauren Connors♦♦
Abigail Cory
Mary Beth Courier♦
Sarah Couture
Kristen Cowen♦
Alyssa Emiliucci Cox
Lauryn Oser Craparo
Jennifer Crawford♦
Carol Crofton♦
Sheff Crowder♦
Rachel Cruz
Rebekah Daoud♦
Anjuli Davis♦
Catherine de laTorre♦
Maggie Dean♦
Meg DeBonis
Jennifer Del Valle♦♦
Lauren DeLuna♦
Katelyn Dervay♦♦
Lauren Dicks♦
Lisa DiGiore♦
Megan Dobbins♦
Christina Doligalski♦
Alison Domino♦♦
Elizabeth Donald♦♦
Jordan Donnelly♦
Dohnia Dorman♦
Caitlin Doyle♦
Lisa and Bryan Dreisbach♦♦
Patricia C. Dwyer
Allison Dye♦
Beth and Bart Edwards♦
Mary Ashley Edwards
Ashley Ehrman
Darby Embry♦
Sara Katherine Ennis
Candace and Matthew Evans♦
Gina Evans♦
Sara Evans♦♦
Jessica Evanson
Laura Fender♦♦
Nicole Ferlita♦
Kimmie and Howard Fine♦
Jessica M. Fitzgerald♦♦
BeverlyAnn Foster
Allison Fox♦♦
Bethany Fox♦♦
Staci and Graeme Fraser♦
Kelly Friar♦
Laura and Mike Frost♦♦
Dora Furman♦
Kristina Gandre♦
Allyson Garcia
Amy Gatto♦
Jillian Gauld♦
Kendell Generelli♦
Elizabeth George
Fiona-Lee Gerrard♦
Martini Gibbons
Bailey Gilmore♦
Alicia Glasser
Courtney Gossen♦
Alexandra Graham♦
Kristina Granger♦
Alexandra Greacen♦♦
Rachel Gregory
Betsy and Chris Grizzard♦♦
Jan Germany Gruetzmacher♦

Amy Guzzo♦♦
Meghan Hacas

Nicki Mohr Hall♦
Michelle Hamilton♦
Caitlin Hamlin♦
Kelsey Hammel♦
Lauren Hanley♦♦

Elizabeth Harris
LaShune Harris♦♦
Ashley Hayes♦
Diana Hechavarria
Mary Helton♦♦
Miranda Henderson♦
Mia & Charlie Hendrick♦
Kristi Hernandez♦
Dana Hess♦♦
Jen Hettinger♦
Sarah Hieber
Cameron Hill
Morgan Holmes
Melissa Horvath
Bridgette and Chris Howell♦♦
Alison Huffaker♦
Carmelita and Danny Hui♦
Karen Hussey♦
Betsy Isaak♦♦
Cindi Jacobsen♦
Alexandria Jano♦
Ashley Johnson♦

Chelsea Johnson♦
Mrs. Jennifer Palacios Johnson♦♦
Kaitlyn Johnson♦
Katie and Jess Johnson♦♦
Samantha Johnson
Kristin Jordan
Bonnie H. Judy♦
Kara Keller♦
Natalie LaRosa Kelly♦
Lindsey Kent♦
Kelley Kilpatrick♦
Dulcinea and Bill Kimrey♦
Dr. Jasmine King♦
Janine Kiray
Alissa Kranz♦
Mr. and Mrs. Jared Krukar♦
Megan and Josh Kuder♦♦
Kimberly LaCour
Annie Lam♦
Suzanne Lambert
Angela Lanza♦
Erin Dye Lastra♦
Emily E. Lazarou♦
Anne Leonard
Brooke Leske♦
Michelle Leslie
Cassie Levy♦
Amber Lewis
Elisa Congelio
Libby Lifsey♦
Sarah Ling♦
Valerie Litschgi♦♦
Theresa Dam Lohmiller♦♦
Melissa Lopez
Jennifer Lyons

Desiree Madiedo♦
Karyn Maguregui♦
Liz Makofske

Jennifer Malone
Christine Malpartida♦♦
Brandi and Jordan Maniscalco♦♦

Margaret Mariani♦

Kimy Marino♦
Ashley Martin♦
Michelle Martin
Jamie Massaro♦
Allison Massingill
Mia Mastracchio
Esther Mathew♦
Marysue and Jim Mathews♦♦
Erika Matos♦
Erika Matscherz
Leslie Mattern
Lydia Mauritson♦♦
Susan Mazuchowski
Kendra McCan♦
Maggie McCleland♦♦
Lena McCrory♦
Jennifer McDonald♦
Susan McElroy♦
Kristen McFarland♦
Sara McIntire♦♦
Joan McKay♦
Debra L McKell♦
Melissa and Sterling McLamore♦
Louise McLead
Ellen McLean
Cameron McNabb
Nicole Melendez♦♦
Ellen Melvin♦
Suzy Mesmer
Jenna Milavickas
Eliot Miller♦
Kim Miller♦
Taylor Mock
Colleen Moffett♦
Erika Montanez
Alicia Moon♦
Jennifer Moore♦
Leah and JR Morell♦
Lindsay Morgan♦
Melissa Morgan
Victoria Motes♦
Laurel Moynihan♦♦
Ramona Layne Mueller
Cassidy Murray♦
Sarah Murrow
Alissa Myers♦
Anne Myers♦♦
Erika Myers♦♦
Sarah Myers♦
Kristin Nail♦
Shannon Nehrig
Stacey Borsik Niebles♦
Mary Christiana Nieves
Valerie Noel
Christina Noonan♦
Ali O'Brien♦
Emily O'Connor♦
Elise O'Malley♦♦
Alexandra H. Palermo♦
Jillian Pantano♦♦
Carissa and Steven Parisi♦
Lindsey Parks♦♦
Whitney Parks♦
Tina Patel♦
Sarah and Nick  Peet♦
Katie and Andy Peluso♦
Cecelia Perez
Karen F. Perry
Katie Persons♦

Stacy Hyman Pila♦
Jamie Planas♦♦

Bridget Plesich
Amanda Z. Polo♦

Catie Prawer♦♦
Jessica Primiani
Abby Pritchett
Jennifer Putnam♦♦
Naseem Rahman♦
Kara Rapozo♦
Kenisha Ray♦
Adrienne Rea
Alexandra Reese
Katie and Blake Rehberg♦
Lauren Reid♦

Mrs. Brooks Reilly♦♦
Hayley Reteneller♦
Allison Revelle
Kitty Riggs♦♦
Sarah Riley
Megan Rindone♦♦
Clare Robbins/Emerson Robbins Portraits♦
Emily Roberts♦
Carolyn Robinson
Amanda Rockwood♦
Jennifer Rodgers
Jessie Roeder♦♦
Charlsey Roman♦♦
Lauren Rose♦
Diane Rottensteiner
Alma Royster
Elle Rudisill
Olivia and Isaac Ruiz-Carus♦
Katelyn Varn Rumenik♦
Shelly Rumenik♦
Ashley Rushing♦
Melissa Russ
Jessica Rybicki♦
Marie Sabina
Andrea Sahawneh♦
Priscilla Sale♦
Shannon Sampson♦♦
Johanna Sanchez♦
Lauren Sanchez♦
Simone Savino♦
Julie Scalfaro♦♦
Elizabeth A. Scarola, Esq.♦
Caroline Schabacker♦
Karry Schuele♦♦
Katherine C. Scott♦♦
Ryan & Kristin Scully♦
Clare Sessums
Alexis Shahnasarian
Laura Shaw♦♦
Meredith Sheridan♦
Amy Shoukry♦
Lyndsey E. Siara♦♦
Denyse Sierra♦
Brook Simmons
Marti Simon♦
Allison Kirkwood Simpson♦
Jennifer and Sam Singleton♦♦
Meghan and Ryan Sladek♦♦
Amy Slater♦
Allison Smedley♦
Amanda Smith♦♦
Amber Smith♦
Sara Smith
Elisha Snyder♦
Alison St Cyr♦
Kim Stabler♦
Brittany Stahl♦
Janet Starkey♦
Sophie Steinberg♦
Abby Stevens♦
Erica Stevens♦
Laura Stevenson♦♦♦
Jessica Stravino♦
Shannon Strong♦♦
Karlin Strube♦
Mollie Stull♦♦
Ashley Stultz♦
Lauren Suarez♦♦
Meghan E. Sullivan
Katherine Sultenfuss♦
Stephanie Swinson
Hannah Tait♦
Ruth Tapley♦
Ashley Tardiff♦♦
Susanna Martinez Tarokh♦♦
Kendyl Tash
Caitlyn Tierney♦
Dawn Tiffin♦♦
Tricia Tindall♦
Laura Tomaszewski♦
Shannon Tompkins♦♦
Anna Tosone♦
Rebecca Towner
Lynette Tozier♦♦
Tara Triola♦
Madison Truluck
Molly Tuschen
Shelby Tuttle♦
Jennifer Tyler
Dali Uresti♦
Mandy and Doug Valenti♦♦
Lindsey Vance
Kristin Vick
Nichole Vild♦
Danielle M. Villamil
Mary Vitello♦♦
Kelley Volenec♦
Bethany Votaw
Melissa Vu
Allison Wallrapp♦
Kimberly Walters♦♦
Brandy Waltzer♦
Mackenzie Warmack
Laura Warren♦♦
Morgan Gibbons Watson♦♦
Kristin Wells♦
Allison Welter♦
Taylor Wendaur♦
Nealy Wheat♦
Ashley Whittemore♦♦
Jessica Wical♦
Anne and David Williams♦♦
Emily Williams♦♦
Emily Williams♦♦
Jennifer Williams♦
Tallee Ryan Williams♦
Nazley Wilson
Melissa Winner♦
Cari Wolczynski♦
Jennifer Wonder♦
Nicole Wong♦
Katie Wyatt♦♦
Lindsay Yarbrough♦
Ashley Zohar♦
Camille Zutes♦
In-Kind
The Junior League of Tampa is grateful to the many individuals and businesses who have given thoughtful and generous gifts and services in kind.
Body Aligned Pilates and Wellness
Brittany Elise Photography/ Brittany and Zachary Anderson♦
Buddy's Home Furnishings
Carrabbas Italian Grill
The Cottage Dorr/Nicole Dorr♦♦
Delicato Family Vineyards/Jennifer Singleton
Gasparilla Music Foundation
Happy's Home Center♦
Hard Rock Cafe Tampa
Kendra Scott – Hyde Park Village
Olive Garden – Busch Boulevard
PDQ
Rick Maupin Photography♦
Sensory 5♦
ShutterBooth Tampa/Monique Turley♦
Soho Juice Company
Stitched By The Bay/Marysue Mathews♦♦
Tipsy Candle Company
Tito's Handmade Vodka ♦
Uniform Nametape, Inc./Avery and John Colman♦♦
Yoga Downtown Tampa
Matching Gift Companies
Many gifts have been doubled, thanks to corporate matching gift programs.  The Junior League of Tampa appreciates the efforts of those contributors who have secured matching gifts this year.
Alliance Bernstein
Ameriprise Financial
Avis Budget Group
Bank of America
Delicato Family Vineyards
Helios Education Foundation
J.P. Morgan Chase
Macy's
Merck & Co, Inc.
T Rowe Price
Grants & Other Gifts
The Junior League of Tampa applies for grants to supplement certain project budgets. Grants received and other restricted gifts enable us to go above and beyond for the Tampa community.
T.Rowe Price
General Mills
Media Partners
The Junior League of Tampa thanks our media partners for providing public relations opportunities for Holiday Gift Market, our cookbooks, and our projects.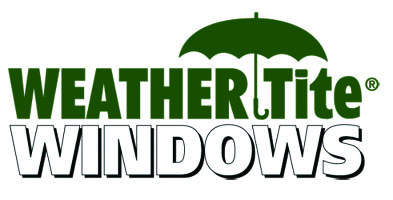 Holiday Gift Market Sponsors
Presenting Sponsor
Silver Sponsor

Bronze Sponsor