Thank you to our 2017-2018 Annual Campaign Donors.
♦ = 2-4 years at any level of support
♦♦ = 5-9 years at any level of support
♦♦♦ = <10 years at any level of support
Platinum
♦
Silver
♦
Betsy and Steve Chambers♦♦♦
Mary Lee Nunnally Farrior♦♦♦
Bronze
Hyde Park Village♦
The Bank of Tampa♦♦♦
USAmeriBank♦
Terrell and Joe Clark♦♦♦
Carla and Punit Shah♦
Patrons
The Ambersley Family Foundation (The Kamm Family)♦
Erin and Jay Annis♦♦
June and Michael Annis♦♦♦
Jenny Augustyniak/The Bar Method♦
Courtney and Allan Bilyeu♦♦
Britt Blume
Adam and Allison Burden, in honor of Fundraising Chair Dossie Marrone♦♦♦
Entela Caisse
Kate and Brian Caldarelli♦♦
Su Thi Ho Campo
Katie and Ryan Cappy♦♦

Mallory Cecil
Angelia Compton♦
Stacy Carlson and Greg Baier♦♦♦
Jen and Ed Carlstedt♦♦♦
Lindsay Carter♦♦

Mallory Cecil

Tara and Whalen Clark♦♦
Cindy and Tony Coney♦♦♦
Sue and Frank Courtright♦♦♦
Sue and Don Cox♦♦♦

Lynne Crotty

Dr. Hilary Dalton/Dalton Dental♦♦
Margaret E. Davis♦♦♦
Robin Wright DeLaVergne♦♦
Danielle Dennis and Michael Beattie♦♦
Isabel and John Dewey♦♦

Tracie M. Domino♦♦♦

Jordan Donnelly♦
Lindsay and Sam Dorrance♦♦
Simon & Elizabeth Dunsmoor♦♦
Fran and Ray DuPuis♦♦
Jennifer L. Dutkowsky♦♦
Tara and Drew Eckhoff♦♦♦
Laura Everitt♦♦♦
Alicia and Dominic Fariello♦
Laura Ferman Farrior♦♦♦
Vicky and Jon Fiddelke – Bayshore Title♦♦
First Citrus Bank – Jessica Kendall Hornof♦♦♦
Kitty Forenza♦♦
Ginny and Mike Garcia♦♦
Christina and Gary Garcia♦♦
Nicole Geller♦♦♦
Fiona-Lee Gerrard♦♦

Ruth and John Giordano♦♦♦

Betsy and Drew Graham♦♦♦
Hannah and Paul Gross♦♦
Lauren and Chris Gstalder♦♦
Stephanie and John Haas♦
Sarane and Chris Harrell♦♦♦
Mary Hillery
Becky and Sam Ho♦♦
Leslie and Adam Hodz♦♦
Nicole and Matt Hubbard♦♦
Betsy Isaak♦♦
Lorraine and Jeff Korb♦♦
Brooke and Craig Kuhl♦♦
Rachel Jackson♦♦
Julie and Rob Johnston♦♦
Brita and Rocky Lincoln♦♦
Elizabeth and Ben Mackie♦♦
Julia N. Martinez♦♦
Meghan McGuire – Equinix♦♦
Kelley and Robert Merck♦♦
Holly Miller♦
Jennifer L. Moore♦
Taylor and Jason Murray♦♦
Melissa Knight Nodhturft♦♦
Diania Pimenta, Abora Travel – Dream Vacations♦
Lisa and Kevin Reeves♦♦
Kristi and Brad Resch – SBJ Resch Family Foundation, Inc.♦♦
Marie Sabina♦
Adajean Lott Samson♦♦♦
Beth M. Schatzberg♦♦
Jenny and Peter  Spencer♦♦
Brittany Stahl♦♦
Jenness Steele and Scott Bostic♦♦
Lauren Companioni Strahan♦♦
Jenny Steinbrenner Swindal♦♦♦
Megan Tetro♦♦
Susan and John Touchton♦♦♦
Kendra Velilla♦
Heather and Mark Walsh♦♦
Laura Walsh/Laura Walsh Events♦
Dossie and Benjamin Ward♦♦
Nell Ward♦♦
Ashley and Jack Watters♦♦
Heather Weber
Bethany Zeller♦
Ashley Zohar
Contributors
Aetna Foundation, Inc.
Ameriprise Financial♦
Gina and Matt Barsema♦♦♦
Kathryn Bostick♦♦
Lillian Chor♦
Adele Clarke♦♦♦
Chloe Cullinan♦♦
Pam and Brett Divers♦♦♦
Josh Fairman
Garrett and Nicole Garcia♦♦♦
Nicole Gitney♦♦
Sarah and Brian Gremer♦
Luke Heldreth
Mary Helton♦♦
Rosemary Henderson♦♦
Michelle and Raymond Hintson♦♦
Patti Lee♦
Elise and Gar Lippincott
Rosemary Sparkman McAteer♦♦
Debra L. McKell♦
Caitlin and Taylor Ralph♦♦
Joan and Larry Rayburn♦♦♦
Rivero, Gordimer and Company PA♦♦
Alicia Maria Thomas and Anthony Joseph Bruno
Lavinia W. Touchton♦♦♦
Andrea Webb♦♦♦
Friends
Haleigh Almquist/Hush Little Baby♦
Tee Ann Bailey♦♦
Sarah Balmer♦♦
Casey Barile♦
Laurie and Tripp Barlow♦♦♦
Kristen Brady♦
Kelsey and Chris Bulnes♦
Shelbie Bynum
Pat Carter♦♦
Denise Cassedy♦♦
Becky and Ray Charles♦♦♦
Kim Clarke♦♦
Rosann Creed♦♦♦
Emily David
Alexis Dempsey♦
Connie and Miller Detrick♦♦♦
Kealoha and Justin Deutsch♦♦
Lisa DiGiore♦
Liz Fisher♦
Brigid Stoddard Futch♦♦♦
Joyce and Michael Grewe♦♦♦
Vanessa Gilyard
Dada Glaser♦♦
Kellie and Michael Haber♦♦
Lauren Hanley♦♦
Sally Hardee♦♦♦
Nadyne Hines♦♦♦
Mary Hulse♦♦♦
Laura Hummel
Jenay and Kevin Iurato♦♦
Taylor and Wesley Jones♦♦
The Write Stuff/Lynn and Scott Kelyman♦♦♦
Cheryl Currie Kilcoyne♦♦
Debora King
Sarah and Benjamin Kodadek♦♦
Kelly and Joseph Lastra♦♦♦
Chrisi and David Laxer♦♦♦
Tom and Andrea Layne♦♦♦
 Lagretta and Mark Lenker♦♦♦
Ms. Kimberly Loux
Allison and Tom Luzier♦♦♦
Dori Marlin
Maria Papadakis Mason♦
Stefanie McQueen♦
Phara and Scott McLachlan♦
Julie and Jim Murphy♦
Mindy Murphy♦♦♦
Lyris Newman♦♦♦
Morgan and Christopher Nobo
Marsha Otte♦♦♦
Lauren Pizzo♦
Cindy and Gene Ramm♦♦
Heather and Adam Robyak♦♦
Gwyn and Mark Schabacker♦♦♦
Brittany Schrader
Jenny Clara Schroeder♦
Dawn Cummins Short♦♦
Mike and Caroline Smith♦♦
Jennifer and Marc Stauffer♦♦
Elaine Reif Sweeney♦♦
Elise Szafranski♦
Traci Temmen
Lynette Tozier♦♦
Ms. Kara Tumbleston
Ann S. Turner♦♦♦
Shelby and Burton Tuttle♦♦
Caroline Vostrejs♦♦
Julie Ward♦
Teneille A. Williams♦♦
Kristin Wilson♦♦
Whitney and Kevin Woods♦♦
Caroline Wright♦
Gwynne A Young♦♦♦
Supporters
Tanya Marie and Luis Acevedo♦
Robin Acevedo
Beth Ahmedic
Vicki Wallenfels Ahrens♦♦
Allison Akers♦
Caitlin M Alessandro♦
Brittani Alexander♦
Whitney Allen
Amazon Smile♦
Christine Amodeo
Brittany Elise Photography – Brittany and Zachary Anderson♦♦
Loren Anderson
Kristen Antonello♦♦
Lindsay Apperson♦♦
Rebecca Arends
Katie Arndt♦
Kelsey Arsenault♦
Stefanie Astrab
Maren Auxier
Jennifer Azzarelli
Suzanne Bainbridge♦
Dayton Baird♦♦
Brandy Baker
Tori Baptist♦
Amy Bass♦
Bridgette Bean
Devin Bedgio
Alyssa Beene
Jenni Bell♦
Haley Bell♦
Rebecca Benedict♦♦
Trimeka Benjamin
Lauren M. Bentz♦♦
Carrie Bien♦
Lauren Bird
Morgan Blake
Christina Blood
Anne Bloomquist♦
WhatSUP Paddle Sports
Ellen Boczarski♦
Kristin Bodin♦
Melissa Bogner♦
Kelsey Bohannan
Ashley Collado Borrego♦♦
Kara Bosworth
Emily Boucher♦
Carlee Bowdoin♦
Dixie Brady
Jen and Chris Branton♦♦
Flavia Bravo♦
Jennifer Breazeale♦♦
Hannah Brenenstuhl
Jana and Jeffrey Bridge♦♦
Melanie Brown♦♦
Danielle Brown
Brittany Brunetto♦
Heather Bryant♦♦
Kimberly Bryce
Jessica Burley
Louise E. Burnett♦♦
Michele Burns
Shannon Burrows♦
Jenna Bye
Laura Byrne♦♦
Katie Cabana
Jennifer Calhoun♦
California Pizza Kitchen, Inc.
Kate Callaway♦
Allison Campbell
Laura and Mark Campbell♦♦
Christine Campo
Lindsay Capito
Melissa Caraminas
Casey Carefoot♦♦
Christina Carey♦
Kelly Carey♦
Jackie Carricato
Marissa Carter
Margaret Cashill♦♦
Erin C. Cassidy♦♦
Alexandra Cata-Ross♦
Sarah Catalano
Catalina Marketing Charitable Foundation
Molly Molloy Catlett♦
Lauren Catoe♦♦
Julie Cayse
Mallory Cecil
Sonia Cerundolo♦
Melissa Chaney♦
Miranda Chapman
Kathryn Chappetto♦
Virginia Charest♦
Mary Katherine Charles
Elizabth Chavez
Christen Christian
Dr. Christine Clark
Natalie Sargent Clark♦♦
Casey Clayton
Stephanie Cleason
Tracy B. Clouser
Coberly Plastic Surgery
Courtney Cohen
Andrea Cohen
Emily Colamarino♦
Lauren Connors♦♦
Abigail Cory♦
Mary Beth Courier
Sarah Couture♦
Courtney and Joe Cox♦♦
Alyssa Emiliucci Cox♦
Nancy and Steve Crane♦
Jennifer Crawford♦
Carol Crofton♦
Lauren Cromer
Jennifer Crooker♦
Sheriss Crosskey
Katie Crowe
Jessica Cruze Kimbler
Meredith Cullen
Tara Cunningham♦
Heather Curtis
Pat Daley♦♦♦
Rebecca Dallas♦
Theresa Dam Lohmiller♦♦
Rebekah Daoud♦♦
Kristina Darville
Melissa Davidson
Brittany Davis
Elena and Justin Day♦♦
Shanida De Gracia
Trish Dean
Hannah DeBevoise
Meg DeBonis♦
Catherine de laTorre♦
Lauren M. DeLuna♦
Kim Demkovich
Daniel DenBleyker
Tammy B Denbo
Katelyn Dervay♦♦
Kady Diaz
Elicia Dick
Ginger and Steve Doherty♦
Meghan Dolan
Jule M. Doran♦♦
Dohnia Dorman♦
Kathryn Douglass
Lisa and Bryan Dreisbach♦♦♦
Chelsea Drinkard
Holly Dutton
Patricia Dwyer♦♦♦
Beth and Bart Edwards♦♦
Sarah and Jake Edwards
Mary Ashley Edwards♦
Ashley Ehrman
Danielle Eichmann
Samantha Ekholm
Alysia Ekizian
Michelle Elwonger
Sara Katherine Ennis♦
Autumn Etheredge
Lauren Evanovich
Gina Evans♦♦
Mr. and Mrs. Matthew Evans♦♦
Jessica Evanson♦
Sherri Fabbiano
Samm Fairlie
Amanda Feenaughty
Laura Fender♦♦
Irene G.M. Ferguson♦
Fig and Julep
Breanna Fila
Howie and Kimmie Fine♦
Jessica M. Fitzgerald♦♦
Alexandria Florio
Lynn Footlick♦♦
Mr. and Mrs. Peter Foss♦♦
BeverlyAnn Foster♦
Alexandra Fowler
Allison Fox♦
Amber France
Julia Francoeu
Claudeane Frank
Jessica Burns Fugate
Dora Furman♦♦
Lindsey Fussell
Michelle Gallagher
Kristina Gandre♦
Samantha Gant
Lucy Garcia♦♦
Regan Garner♦
Marlow Garner
Sydney Gates
Amy Gatto♦
Jillian Gauld♦♦
Janelee Gearhart
Kendell Generelli♦
Elizabeth George♦
Tiffany Gershen
Martini Gibbons
Katelyn Giglio
Alicia Glasser♦
Stacey Goen
Sarah Gogliormella♦
Charya Goldsmith
Amy Gomez♦♦
Jessica Goodman
Kaila Gosselin♦♦
Alexandra Graham♦
Kristina Granger♦
Erin Greco
Danielle Green
Sonya Greenidge
Kylie Gross
Kimberly Grucza♦♦
Nora Gunn
Amy Guzzo♦♦
Sally Habermeyer♦♦
Nicki Mohr Hall♦
Heather Hall
Caitlin Hamlin♦
Jan Han
Alyssa Harley♦♦
Elizabeth Harris♦♦
Cali Harrison
Stephanie Hart
Alex Hartig
Hildie Haviland
Ashley Hayes♦♦
Marie and David Hebbler♦♦
Mary Helton♦♦
Miranda Henderson♦
Christina Hernandez
Dana Hess♦♦
Jen Hettinger♦
Sarah Hieber♦
Morgan Holmes
Wysteria Holt
Melissa Horvath♦
Andrelina Howard
Shellie Huffmaster Vandersluis♦♦
Carmelita and Danny Hui♦♦
Mary Beth Hunt♦♦
Karen Hussey♦
Monica Illas
J. McLaughlin
Robert and Molly James♦♦
Jamie Jenkins
Emery Johannes
Ashley Johnson♦♦
Jennifer and D. Blaine Johnson♦♦♦
Kaitlyn Johnson♦
Samantha Johnson♦
Erin McWhorter Jones
Shelby Jones
Kristin Jordan♦
Junior League of Austin
Ashley Justice
Jana Kaney++
Kourtney Kellin
Natalie LaRosa Kelly♦
Kelley Kilpatrick♦
Jennifer Kimball
Dulcinea and Bill Kimrey♦
Ashlee Kinback
Dr. Jasmine King♦♦
Ashleigh King
LaKisha Kinsey-Sallis
Janine Kiray♦
Monica Kirkland
Kadie Kluttz♦
Kelly Kraft
Alissa Kranz♦
Mr. and Mrs. Jared Krukar♦♦
Elizabeth Krystyn
Lauren Kuschel
Michael & Jeni La Paglia
Maja Lacevic
Annie Lam♦
Kim and Neil Lamis♦
Mary Frances Landis
Angela Lanza♦♦
Nikki LeClair
Erika and Scott Lee
Angie Lemont
Laura Lenhart
Nicholle Leonard♦
Michelle Leslie♦
Marsha Leventry
Betsy Levy
Cassie Levy♦
Kat Lewis♦
Amber Lewis♦
Caitlin Lewis
Sarah Ling♦
Stephanie Loboda
Ashley Looney♦♦
Shelby Lopez
Suzy Lopez♦♦
Lee Lowry♦♦♦
Julie Lux
Kristen Maduri
Liz Makofske♦
Jennifer Malone♦
Samantha Manning
Kimy Marino♦♦
Danielle Marone
Stefanie Coren Marotta
Ashley Martin♦
Rona Martin
Sarah Martisek
Erniesha Mason
Mia Mastracchio♦
Mae Mastrorio♦♦
Esther Mathew♦
Marysue and Jim Mathews♦♦
Lydia Mauritson♦♦
Amanda May
Susan Mazuchowski♦
Kendra McCan♦
Maggie McCleland♦♦
Deborah McCormack
Jennifer McDonald♦
Amber Schonbrun McDonnell♦♦
Kristen McDowell
Kristen McFarland♦
Alessandra McGrath
Vivian McIlrath♦
Sara McIntire♦♦♦
Joan McKay♦
Sterling and Melissa McLamore♦♦
Louise McLead♦
Mallory McLean
Cameron McNabb♦
Nicia Mejia
Lauren Melnick
Sara Melvin♦
Ashley Meredith
Kristina Merritt
Suzy Mesmer♦
Michael and Annette Messina
Jennifer Miles
Ashley Miller
Eliot  Miller♦♦
Janelle Miller
Kelly Miler
Carrie Minerva
Crystal Mirabella
Emily Monahan
Cherie Monarch Frontera
Erika Montanez
Michelle Montgomery
Alicia Moon♦
Kinsey Moore
Danielle Moreda
Lindsay Morgan♦♦
Christina Morse
Merritt Mosley♦♦
Victoria Motes♦♦
Rachel Moyers
Laurel Moynihan♦♦
Karrie Mueller♦♦
Monica Murphy♦♦
Cassidy Murray♦♦
Sarah Myers♦
Erika Myers♦♦
Anne Myers♦♦
Alissa Myers♦
Natasha Nascimento
Shannon Nehrig
Sarah Nelson
Desire Nelson
Stacey Borsik Niebles♦♦
Mary Christiana Nieves♦
Valerie Noel♦
Emily Nolan♦
Morgan Nolan
Selina Daryl Norfleet
Lisa K. Nugent
Alice Oben
Hilary O'Brien
Casey O'Brien
Emily O'Connor♦
Jacqueline O'Connor
Stephanie Olivo-Schulte♦
Candy Olson♦
Emily Olson
Jenny Olson
Mackenzie Ombres
Ms. Kim O'Neill
AnnaMarie Otero
Alyssa Pacetti
Maggie Packer
Shana Palmer♦
Jillian Pantano♦♦
Sarah Pariseau
The Parisi Family – Carissa, Steven and Charlotte♦
Hannah Parker
Lindsey Parks♦♦
Adriana Parrino
Tina Patel♦
Kaylie Erickson
Sarah & Nick Peet♦
Mr. and Mrs. Andy Peluso♦
Cecelia Perez
Karen F. Perry♦
Rachael Phillips
Sherie Pizzo
Amanda Z. Polo♦
Summer W. Popejoy♦
Hannah Pothier
Whitney Prall
Jessica Primiani♦
Lisa Primiani
Natassja Prose
Lauren Pulido
Lindsey Ragsdale♦
Kara Rapozo♦
Adrienne Rea♦
Ashley Rector
Katie and Blake Rehberg♦♦
Lauren Rehm
McKay Rehwinkel
Lauren Reid♦
Mrs. Brooks Reilly♦♦
Frances N. Reitz
Hayley Reteneller♦
Clara Reynolds
Betsy Ridley
Sarah Riley
Gail Rinaldi
Megan Rindone♦♦
Lisa Robbins
Emily Read♦
Kristin Robertson
Carolyn Robinson♦
Sarah Roddenberry
Jennifer Rodgers♦♦
Natalie Rodriguez♦
Jessie Roeder♦♦
Lauren Rose♦
Kendra Ross
Alma Royster♦
Katelyn Rumenik♦
Shelly Rumenik♦
Jennifer Russo
Amanda Rustmann
Shirin Rustomji
Courtney Ryals
Jessica Rybicki♦
Andrea Sahawneh♦♦
Lucielle Salomon
Lauren Sanchez♦
Mandy Sanders
Julie Sargent♦♦
Missie Saterbo♦
Karyn K. Sbar
Elizabeth Scarola♦
Karry Schuele♦♦
Katherine C. Scott♦♦
Kristin & Ryan Scully♦
Nicole Seeley
Allison Selby
Katie Selman♦♦
Angela Serrano♦♦
Clare Sessums♦
Alexis Shahnasarian♦
Laura and Grant Shaw♦♦♦
Jill Shaw
May Shedden
Ann Sheppard
Amy Pullen Shoukry♦
Lyndsey E. Siara♦♦
Denyse Sierra♦
Coley Simmons
Cortnie Simmons
Austin and John Simon♦♦
Catherine Simon
Kambria Sims
Jennifer and Sam Singleton♦♦
Dori Siverio-Minardi
Meghan Sladek♦♦
Alexandra Smith
Amanda Smith♦♦
Amber E. Smith♦♦
Brittany Smith
Kelsey Smith
LaShawn Smith
Sara Smith♦
Elisha M. Snyder♦♦
Nancy Sobus
Brittany Spaziano
Kim Stabler♦
Allison Stahl
India Stallings
David and Sophie Steinberg♦
Lilly Stern
Erica Stevens♦
Abby Stevens♦
Laura Stevenson♦♦♦
Tewabech Genet Stewart
Morgan Stillo
Jessica Strathman♦
Jessica Stravino♦
Betty Street
Anna Samaha Streufert
Ashley Stultz♦
Meghan E Sullivan♦
Mychael Sumby♦♦
Danica J. Sun
Stephanie Swinson
Hannah Tait♦
Elle Tallent
Ruth Tapley♦
Kendyl Tash♦
Katherine Thomas
Caitlyn Tierney
Mrs. Dawn Tiffin♦♦
Tricia Tindall♦♦
Danielle Tinsley
Shannon Tompkins♦♦♦
Allie and Ryan Torrence♦♦
Anna Tosone♦
Rebecca Towner♦
Mary-Whitney Tozier
Taylor Traviesa
Heather and Aaron Trkovsky♦♦
Molly Tuschen
Jennifer Tyler♦
UnitedHealth Group
Lisl Unterholzner
Lauren Vagnoni-Holder
Jennifer and Jeffrey Valdes
Mandy and Doug Valenti♦♦
Lindsey Vance♦
Ginny and Tom Veit♦♦♦
Christiana A. Vento
Kristin Vick♦
Penny Vinik♦
Vineyard Vines Retail, LLC
Mary and Dean Vitello♦♦
Leanne Voiland
Bethany Votaw♦
Tena Vozenilek
Claribel Waddell
Urmila Wadnerkar
Kara Walker
Allison Wallrapp♦
Kimberly Walters♦♦
Sarah Walters♦♦
Brandy Waltzer♦
Mackenzie Warmack♦
Laura Warren♦♦
Christi Watson♦
Morgan G. Watson♦♦
Morgan Watts
Laura Webb
Madeline Webster
Elizabeth Weibley
Stephanie Weinberg
Kristin Wells♦
Allison Welter♦
Cori Welty
Jenna Wengler
Melissa Whitney
Julie Whitney
Ashley Whittemore♦
Julie L Whitworth
Jessica Wical♦
Anne and David Williams♦♦
Alison Williams
Tallee Ryan Williams♦
Emily Williams♦♦
Nazley Wilson♦
Angie L. Wing
Melissa Winner♦
Natalie Winslow
Fallon Niesen Winston
Liz Wolfe
Jennifer Wonder♦
Nicole Wong♦
Katie Wyatt♦♦
YourCause, LLC
Camille Zutes♦♦
Jenna Zwald
In-Kind
The Junior League of Tampa is grateful to the many individuals and businesses who have given thoughtful and generous gifts and services in kind.
A Spice Above
Amalie Arena
Bavaro's Pizza Napoletana & Pastaria
Bent Twig Designs
Bloomsbury & Sloane Inc
Botanica International Design Studio♦
Brittany Elise Photography♦♦
Bubbly Bartique
Clean Juice Bar
Collectables by Gay Lord
Creative Accents FL
Dale Mabry Crossfit
Dwell Home Staging
ECHO Handmade
Epicurean Hotel
Ferg's Live
Fig and Julep
Happy's Home Center♦
HayLo Photography
Healthful Revolution
Hula Bay Club
Irish 31
Joe Photo Tampa♦♦♦
Judy's Gifts & Jewelry, LLC
Kendra Scott – Hyde Park Village♦
Liz Anthony Nutrition
Local Boy Outfitters
Northwoods Quilt Company
Parties with Character – Karrie Mueller and Laura Byrnes♦
Penelope T – Nickie Smith
Pepin Distributing
Rejane Monetti Moda Fitness
Rick Maupin Photography♦
Sassybadge
Sensory 5♦
Shader Productions
Shutterbooth Tampa – Monique Turley♦
South Tampa Dermatology♦
Spa Evangeline
Stitchery by Stacy
Swami Juice
Teal Bliss Boutique
The Baby Boutique at Tate and Tilly
The Bar Method Tampa
Tito's
Uniform Nametape, Inc. – Avery and John Colman♦♦
Old City Calligraphy
Vintage Forever, LLC
Why Not Boutique/ Why Tots Boutique
Grants & Other Gifts
The Junior League of Tampa applies for grants to supplement certain project budgets. Grants received and other restricted gifts enable us to go above and beyond for the Tampa community.
The Association of Junior Leagues International, Inc.
The Frank E. Duckwall Foundation, Inc.
Google Adwords advertising grant
Jabil♦
PWC
Rotary Club of Tampa Foundation Inc.
TD Bank, through the TD Charitable Foundation
T. Rowe Price Foundation
Wal-Mart
Media Partners
The Junior League of Tampa thanks our media partners for providing public relations opportunities for Holiday Gift Market, our cookbooks, and our projects.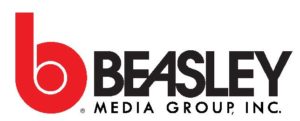 ♦
♦♦
♦♦♦
♦♦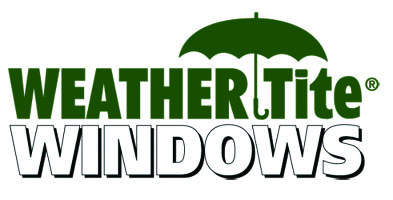 ♦