A Win for Basic Needs: Sales Tax-Exemption for Diapers in Florida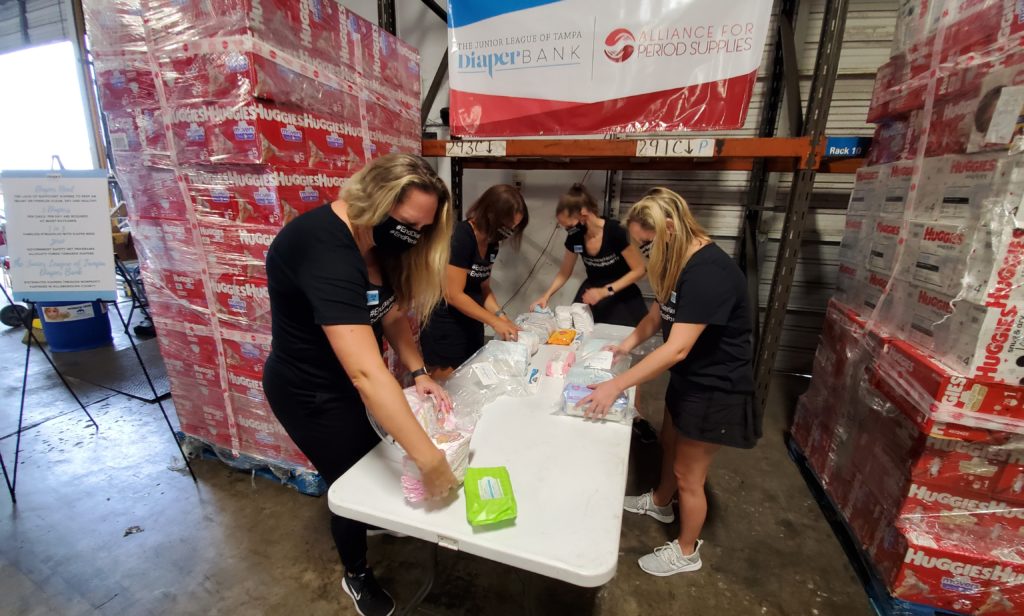 "It's a validation that diapers are a need and not a luxury," says the Florida Essential Needs Coalition. On Monday, the Florida Legislature approved the 2022 state budget which includes a provision for the removal of sales tax on diapers. Starting July 1, for a period of one year, families will no longer have to pay 6% on diapers. This may not seem big, but for caregivers covering the up $80 per month of disposable diaper costs the new exemption is a game changer.
This win is a product of collaboration from diaper banks and antipoverty advocates across the state. The Junior League of Tampa, as the operator of Hillsborough County's only diaper bank, has been an active part of the movement. Members of the Diaper Bank Committee and the Public Affairs Committee have meet with public officials to talk about the issue of diaper need and the diaper tax. The collaborative advocacy from organizations across the state helped make this bipartisan tax-exemption possible.
Making diapers more affordable means one more step in breaking the cycle of poverty. "When you do not have access to the basic needs that allow you to lead a clean, hygienic life with dignity you cannot thrive," says Lyndsey Siara, the League's National Diaper Bank Network Liaison. Over the past two years of the pandemic, global supply change shortages, and inflation, the Diaper Bank has helped fill the gap for families facing diaper need. Each month, JLT distributes over 30,000 diapers to address the critical need and help families thrive. With the tax-exemption in place, more families have a fighting chance to get the diapers their children need and lift their families out of poverty.
The budget and diaper tax-exemption still need to be approved by Governor Ron DeSantis in the upcoming weeks.