Lending Libraries: We are all on the Same Page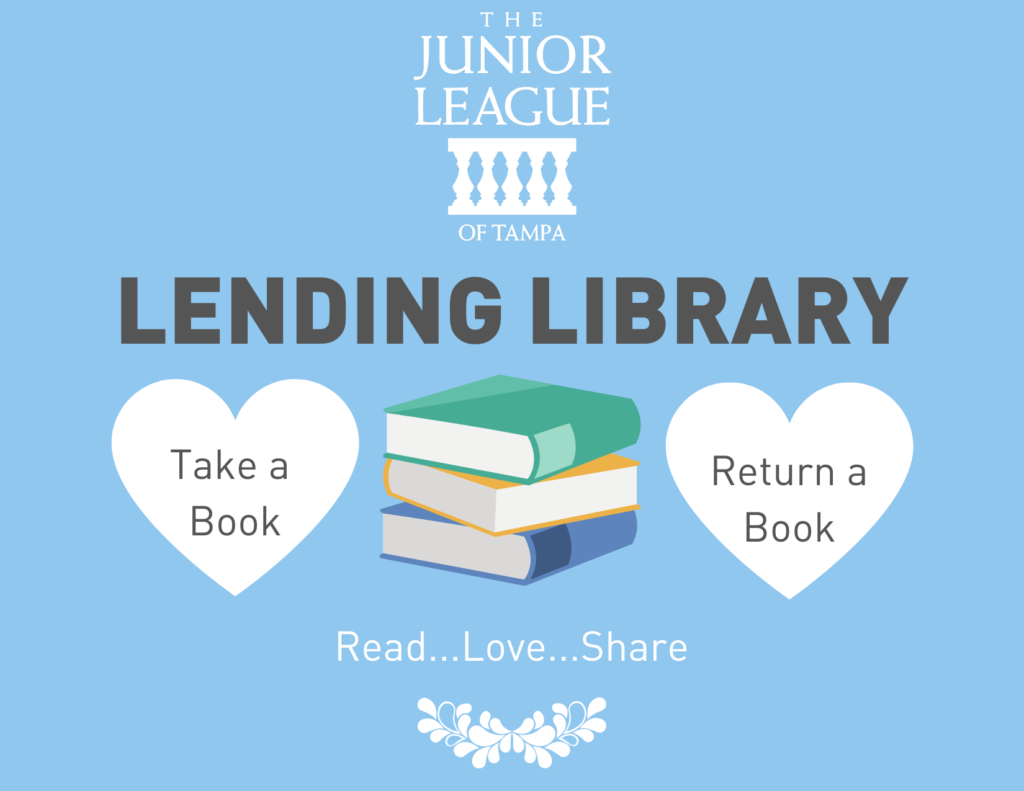 Written by: Karen Hussey
Lending libraries are an exciting initiative The Junior League of Tampa (JLT) launched last year. The goal is to increase literacy and encourage a love of reading in our community. One of the most successful ways to improve children's reading interest and achievement is to increase their access to books.  Lending libraries, by providing daily access to books, play an essential role. The general premise is a child can choose a book, read it at their leisure and then, upon return, choose another book.
The League chose to partner with the Children's Board of Hillsborough County (CBHC) to launch the first four libraries. CBHC Resource Centers run a 5-week afterschool reading program for children in early elementary school. Upon completion of the program, the lending libraries allow for the children completing the program to then apply what they have learned while also encouraging them to continue reading regularly.
Libraries are currently operating in Children's Board Resource Centers in Brandon, Ruskin, Downtown Tampa, and North Tampa. The League selected locations throughout Tampa where JLT does have a large footprint in order to reach as many children as possible. Currently, JLT is in the process of adding two more libraries, in Plant City and Westchase.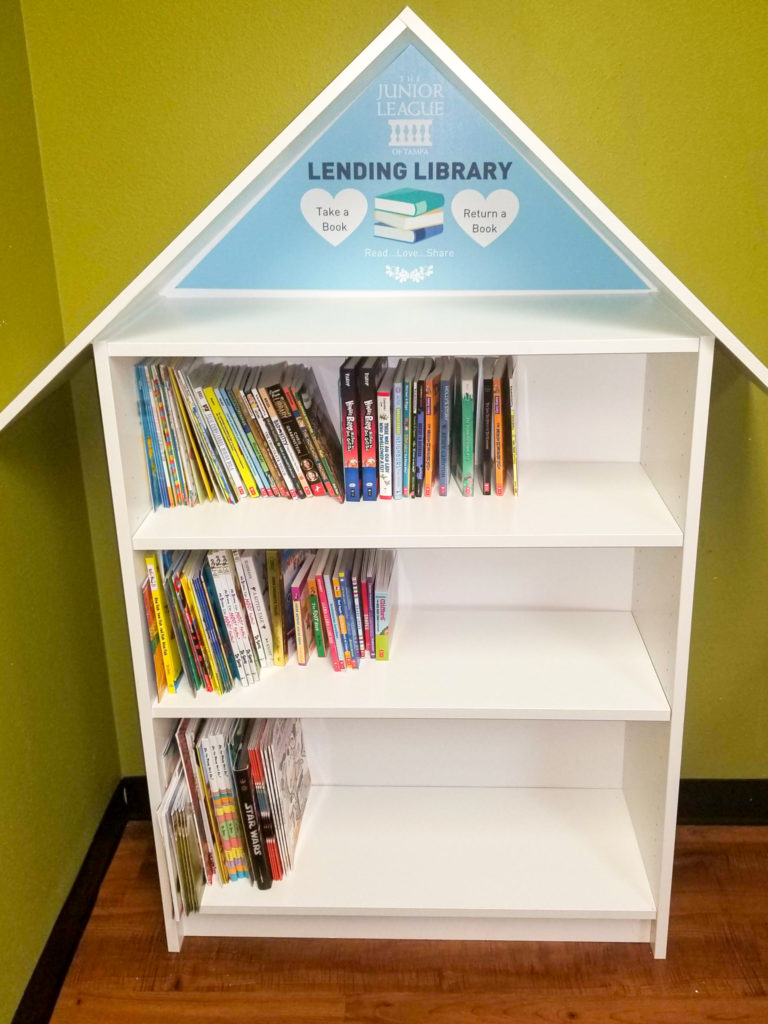 What makes the Lending Library model unique is the potential to significantly impact literacy in the community with relatively low upkeep costs. Building the libraries is simple. League volunteers purchase and assemble bookshelves for each location. Volunteers build a custom top for each bookshelf using plywood. They paint and design the library signage. The League then purchases books based on number of children, age distribution, and any other pertinent information such as percentage of Spanish speaking children. Once the bookshelves are delivered, volunteers maintain regular contact with the site. They replace books and add new titles as needed.
The current libraries are all indoors due to location. However as we look to expand, the League hopes to include outdoor spaces such as community gardens. We have also discussed potentially creating libraries for adults in order to continue to expand our reach and impact by increasing access to books for readers of all ages and backgrounds.
Lending Libraries: take your dreams off the shelf….Read, Love, Share.
Improving literacy is key focus area for The Junior League of Tampa. Learn more about JLT's other literacy programs.