Our Legacy of Literacy: How the MILO Project Adapts to Community Needs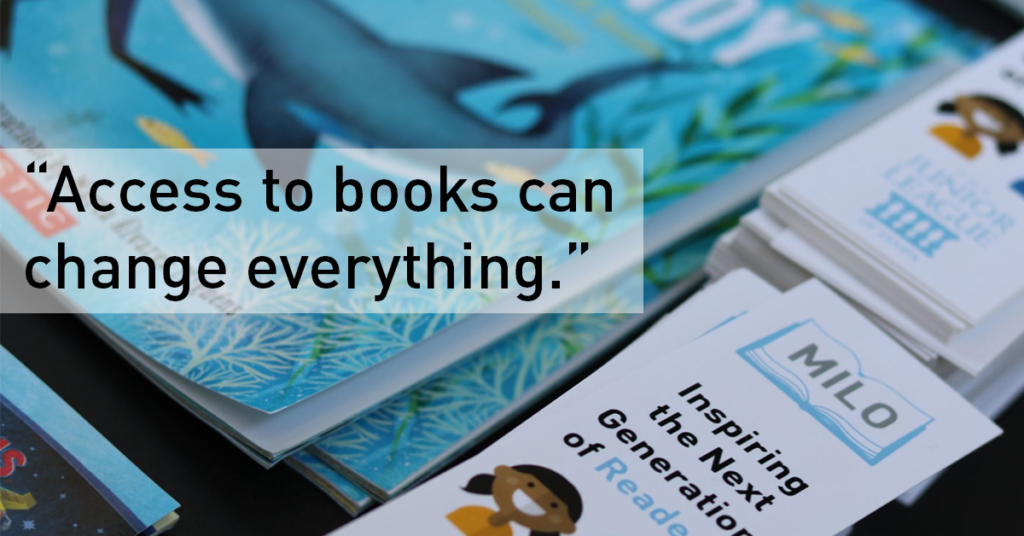 Supporting literacy has long been a goal of The Junior League of Tampa, however, the strategies for achieving this goal have changed with the community. The MILO project is a perfect example of this.
MILO stands for Mobile Interactive Literacy Opportunity and was founded in 2016. The project began as a partnership with the Children's Board of Hillsborough County and the Tampa – Hillsborough County Public Library system with the simple goal of getting books into the hands of children. The MILO bus traveled across the county to underserved areas, meeting children and families where they were. The volunteers on the bus provided literacy resources and helped children begin to build their own home library.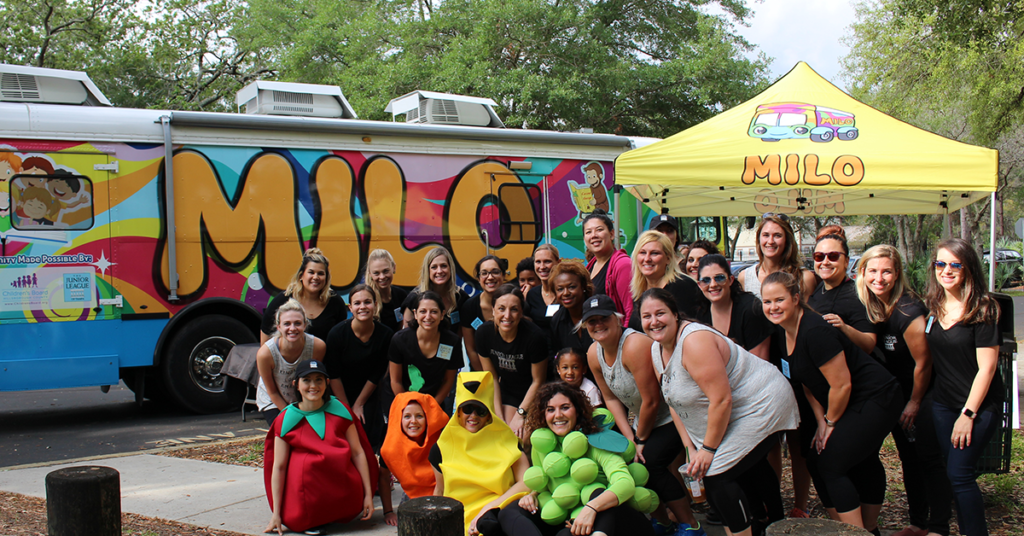 In the early years, MILO focused its efforts on small community events at Children's Board Resource Centers and Library locations. However, as the project matured, leaders saw an opportunity to build MILO's presence at large, established community events. If the goal was to meet children and families where they were, it made sense to present at more local events. MILO began bringing the bus to popular family-friendly events, like the City of Tampa's Day of Play and the Gasparilla Children's Parade. The parade became one of MILO's largest outreach efforts, with over 10,000 books distributed during the 2020 event.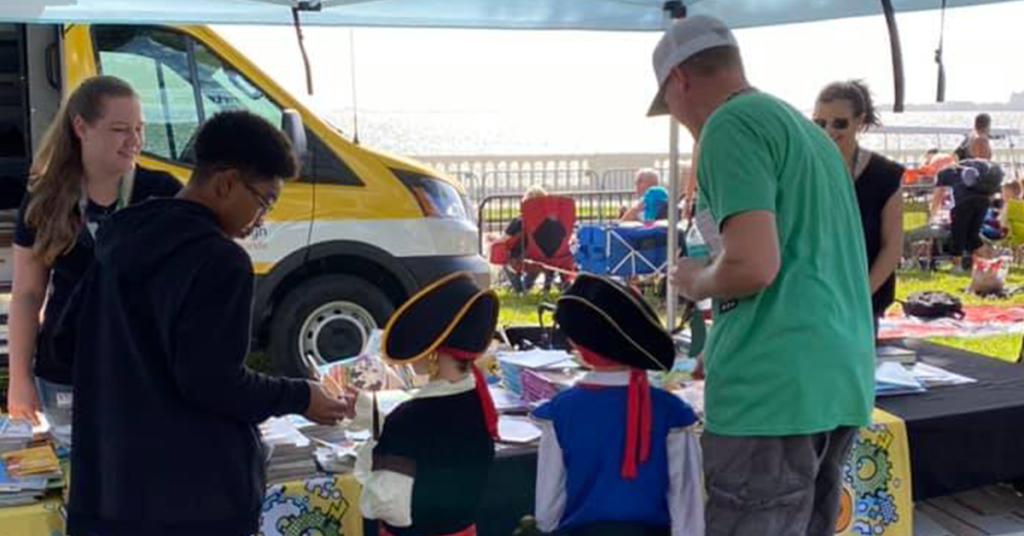 The MILO team also investigated opportunities to connect kids with books beyond the bus. Starting with the Children's Board Resource Centers, MILO began building lending libraries that would allow children access to books whenever they visited a location.
All these changes and pivots prepared the MILO team for the ultimate curveball; COVID-19. Suddenly, large-scale community events were out of the question and children were at home with schools and libraries closed. Once again MILO was challenged to meet children and families where they are.
"Our main focus is just getting books out into the community," says MILO Chair Jenny Schroeder, who began leading the project in July. The MILO team has created a two-pronged strategy focusing on the expansion of lending libraries and hosting small, safe community book giveaways. The lending library program has seen the addition of two new partners; Tampa Family Health Centers and the University Area Community Development Corporation (UACDC). Together with our partners, MILO will be able to reach even more families.
Literacy can transform a child's life and in a world of virtual learning and screen fatigue, access to physical books is more important than ever.  MILO will continue to help children of Hillsborough County discover a love of reading, by meeting them where they are. MILO Chair, Jenny Schroeder sums it up this way, "Access to books can really change everything."