The Women Behind the Market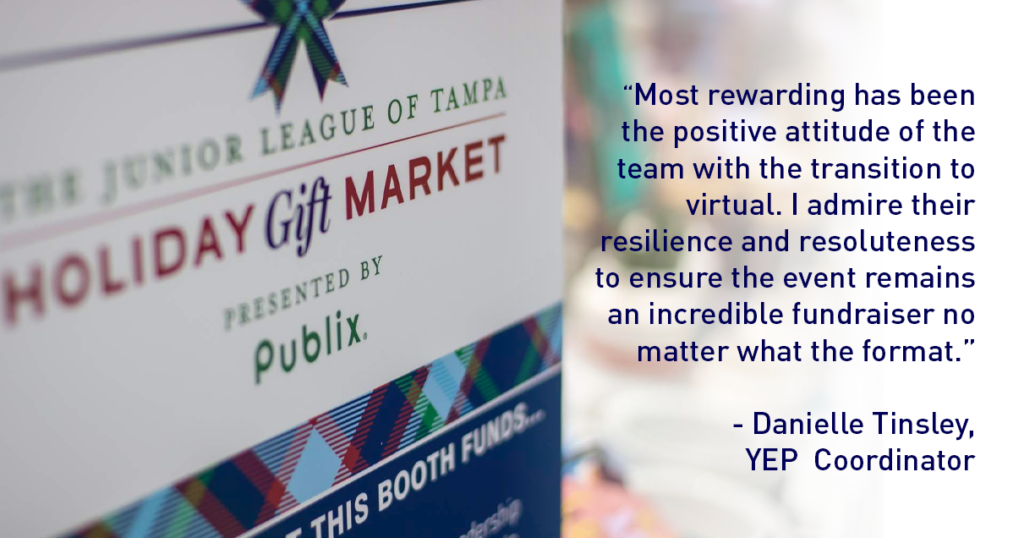 The Holiday Gift Market is a Tampa Tradition. Annually, the event features more than 120 specialty merchants, attracts over 17,000 shoppers, and generates $300,000+ for the League's community projects. Impressive on its own, the Market becomes even more inspiring when you realize it is run by volunteers.
This year's Holiday Gift Market committee is comprised of an exceptional group of women, who were challenged with reimaging the League's signature fundraising event for the COIVD environment. "The decision to pivot to a virtual event was made with the best interest for the League and our local community in mind," said Monica Kirkland, who serves as JLT Treasurer and oversees the Holiday Gift Market team. The call to transition to a virtual format was made in July, after months had already been spent planning a traditional Market.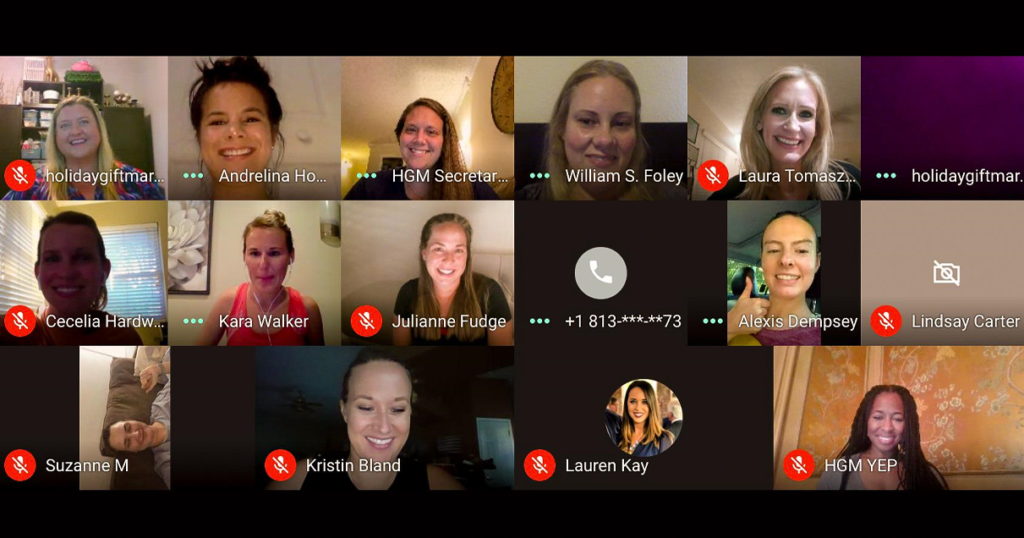 The committee has not shied away from the challenges.  "As we're saying this year, we'll 'gift through this together', this year has tested our ingenuity and flexibility," said Kristen Peebles. Kristen signed up to join the HGM committee in early spring as Analytics Coordinator, responsible for running the event surveys. But when the decision to go virtual was announced she redirected her time and skills to help build the Holiday Gift Market website.
"This year has been perhaps the most challenging as the Holiday Gift Market is taking an entirely new virtual form," said Danielle Tinsley, YEP Coordinator and multiyear HGM volunteer. "This year has also been exciting as it's been an opportunity to help pioneer and be part of a team that may be setting a precedent for a virtual market place that hopefully becomes a fruitful addition to HGM when it returns to in person in the future."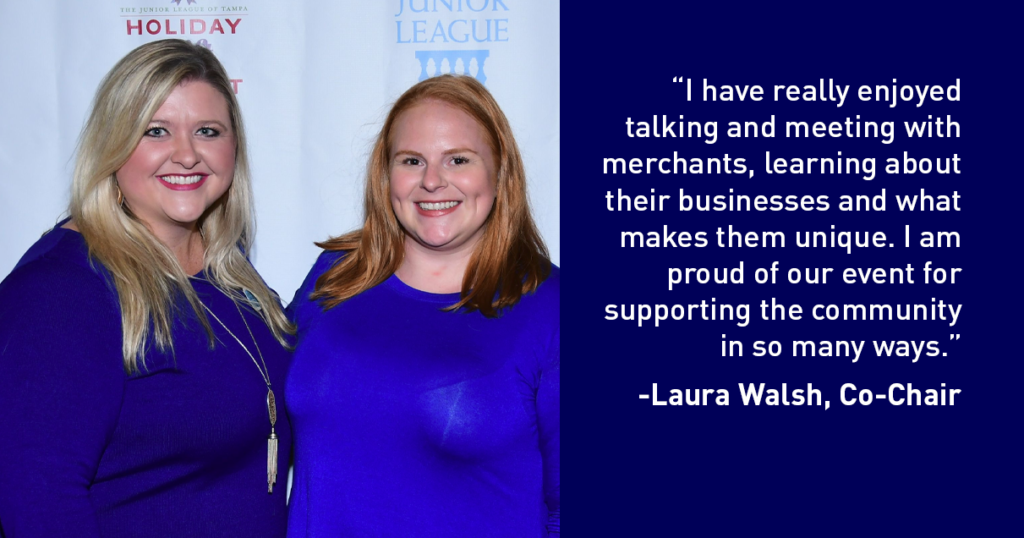 The challenges brought a renewed focus on the purpose of the event. Hayley Reteneller volunteered on the HGM committee for six years before stepping into the Co-Chair role this year. "I originally joined," she said, "because I wanted to raise money to go back into the community." Lindsay Carter, a Merchant Coordinator-Elect, focused on how to best serve the Market's 120+ specialty vendors. "Let's face it, this year has been a struggle on us all and most of our merchants are small businesses so events like this are a great way to support them and JLT."
The volunteers also turned this experience into an opportunity for growth, a key part of JLT's Mission. "This event allows me to donate my time doing something I love to do, plan events! I also gain a lot from volunteering; developing my skills as a leader and learning to manage a large volunteer committee," says Co-Chair Laura Walsh who was challenged to lead the over 50 committee members in a mostly virtual environment.
Kristin Horne, HGM Merchant Coordinator, says this experience has positively challenged her as well. "I have really tried to embrace the thought process of 'how can I make this better'." The committee embraced their role as innovators, building processes for the League's future virtual events. Co-Chair Hayley Reteneller sums it up this way, "I think I learned that things don't always turn out just how you planned them, but they can still turn out great!"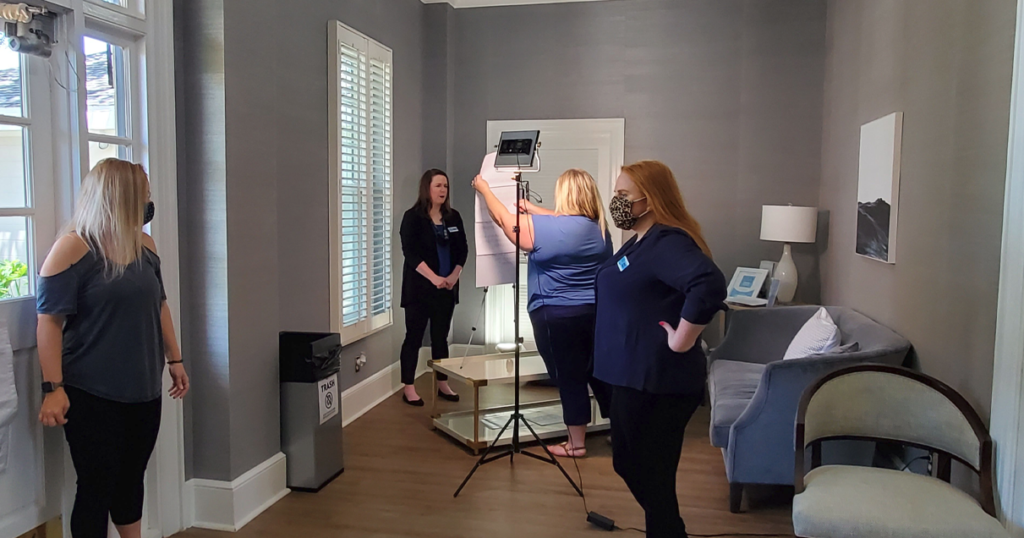 We saw the fruits of the HGM team's labor starting on November 14th with the launch of the first-ever virtual Holiday Gift Market. Visit www.holidaygiftmarket.org to learn more.