The Diaper Bank: Diapers as a Social Good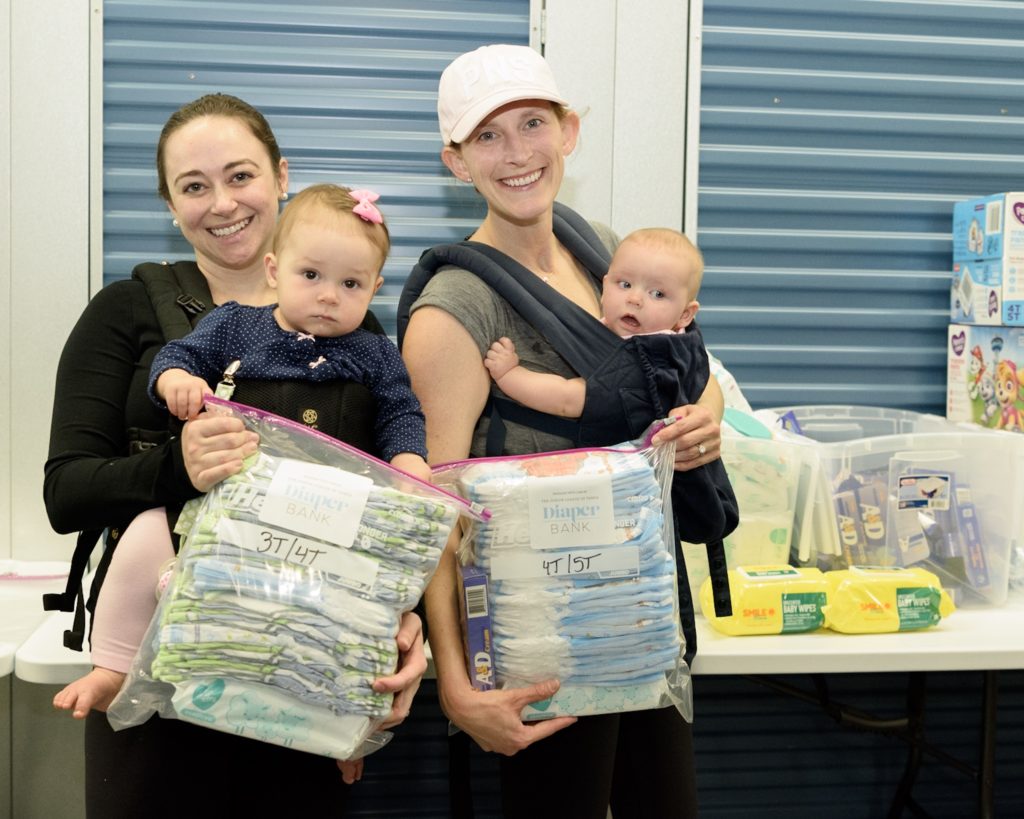 The Junior League of Tampa's volunteers fulfill monthly diaper orders for nonprofit agencies in Hillsborough County.

Written By: Melissa Knight Nodhturft
The Junior League of Tampa Diaper Bank was launched last summer in recognition of a simple fact: It is not really about diapers. It is about poverty.
Diaper need — the lack of sufficient diapers to keep a child clean, dry and healthy — is experienced by one in three families nationwide. Diapers cost $70 to $80 per month, per child. How many government safety net programs assist families with the cost? Zero. The full burden rests on our families, the 200,000 households in Hillsborough County who live paycheck to paycheck. But I believe that this burden truly rests on our whole community.
Diaper need may not seem to carry the weight of other plights, but consider its impact on a family. Aside from the financial strain of having multiple children in diapers, early childhood education programs, like Healthy Start, require parents to supply five clean diapers per day, per child. Parents unable to meet this requirement cannot attend work or school. Consider: Children who attend early childhood education programs are three times as likely to go on to higher education.
You can make a difference.  The Junior League of Tampa Diaper Bank procures, stores and fulfills monthly orders and one-time diaper drives for nonprofit agencies in Hillsborough. Community partners like Champions for Children, Dawning Family Services (formerly the Alpha House), Mary Lee's House and Gulf Coast Jewish Family Services are able to place monthly orders for diapers in the sizes and amounts they need to distribute through case workers and Guardians ad Litem as well as directly to families in their programs.
In creating partnerships with community agencies, we hope to eliminate diaper need in Hillsborough and, in the meantime, help community agencies reallocate their valuable time and resources to other methods of supporting our citizens. We must protect our most vulnerable citizens.
This content originally appeared in the Tampa Bay Times Saturday's letters to the editor.