Working Together to Give Back
Written by: Morgan Blake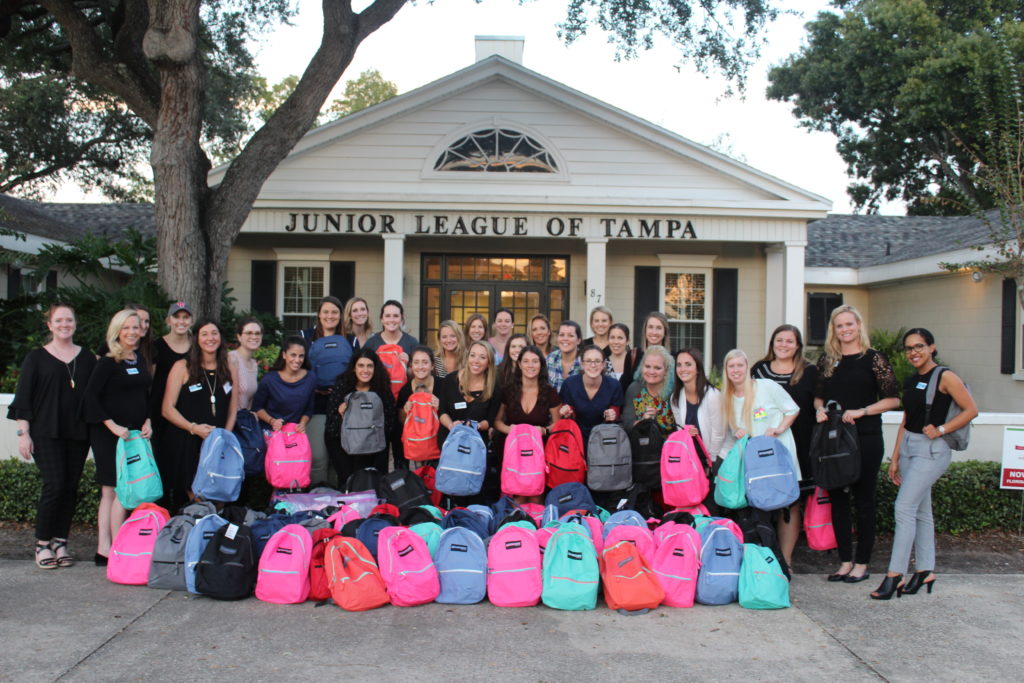 The Junior League of Tampa is honored to have been selected as a recipient of a generous grant from the Lazydays Employee Foundation. The Foundation, created by Lazydays RV in order to give back to the community, awards annual grants in support of local organizations serving the Tampa Bay area. Through a rigorous application, presentation and selection process, deserving recipients are chosen entirely by employees of Lazydays.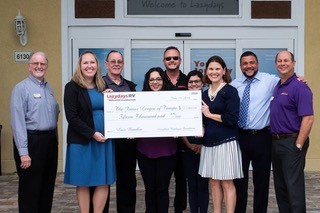 This year, the Foundation has generously awarded JLT a $15,000 grant specifically for the League's Love Bundles initiative. Implemented by JLT in 1996, Love Bundles provides basic necessities to children of all ages who have been removed from their homes, often on an emergency basis, in order to ease their transition into foster care or other temporary custody.
Through Love Bundles, each child receives a backpack containing toiletries, changes of clothes, and other necessities to help them adjust more comfortably. JLT volunteers purchase, pack and organize the backpacks, which are then distributed by the League's partners, Eckerd Family Alternative and the Hillsborough County Sheriff's Office.
The Lazydays Employee Foundation was created in 2005 and quickly became a 501(c)(3) non-profit organization. More than 70% of Lazydays employees graciously volunteer or donate to the Foundation regularly. The Foundation is also grateful to receive donations from customers and other community supporters. Operated entirely by Lazydays employees as volunteers, the Foundation is able to channel all proceeds directly to the programs, organizations and communities it supports. To date, the Foundation has donated more than $1.2 million to help disadvantaged children in the Tampa Bay and Tucson, AZ, areas.
JLT President, Isabel Dewey, and Community Director, Taylor Jones, gave a thorough and compelling presentation to the Foundation on behalf of the League and Love Bundles, ultimately securing the generous award in the full amount requested. As part of this process, they were also given a tour of the entire Lazydays facility and learned more about the Foundation and its mission:
"To measurably change the lives of children by instilling hope, inspiring dreams, and empowering them with education."
With similar goals and commitment to the community, the League looks forward to a continuing partnership with the Lazydays Foundation in order to better serve the Tampa Bay area and its children.
---
This article was originally published in the Winter 2018 edition of The Sandspur.