Bringing our 20/20 VISION to Life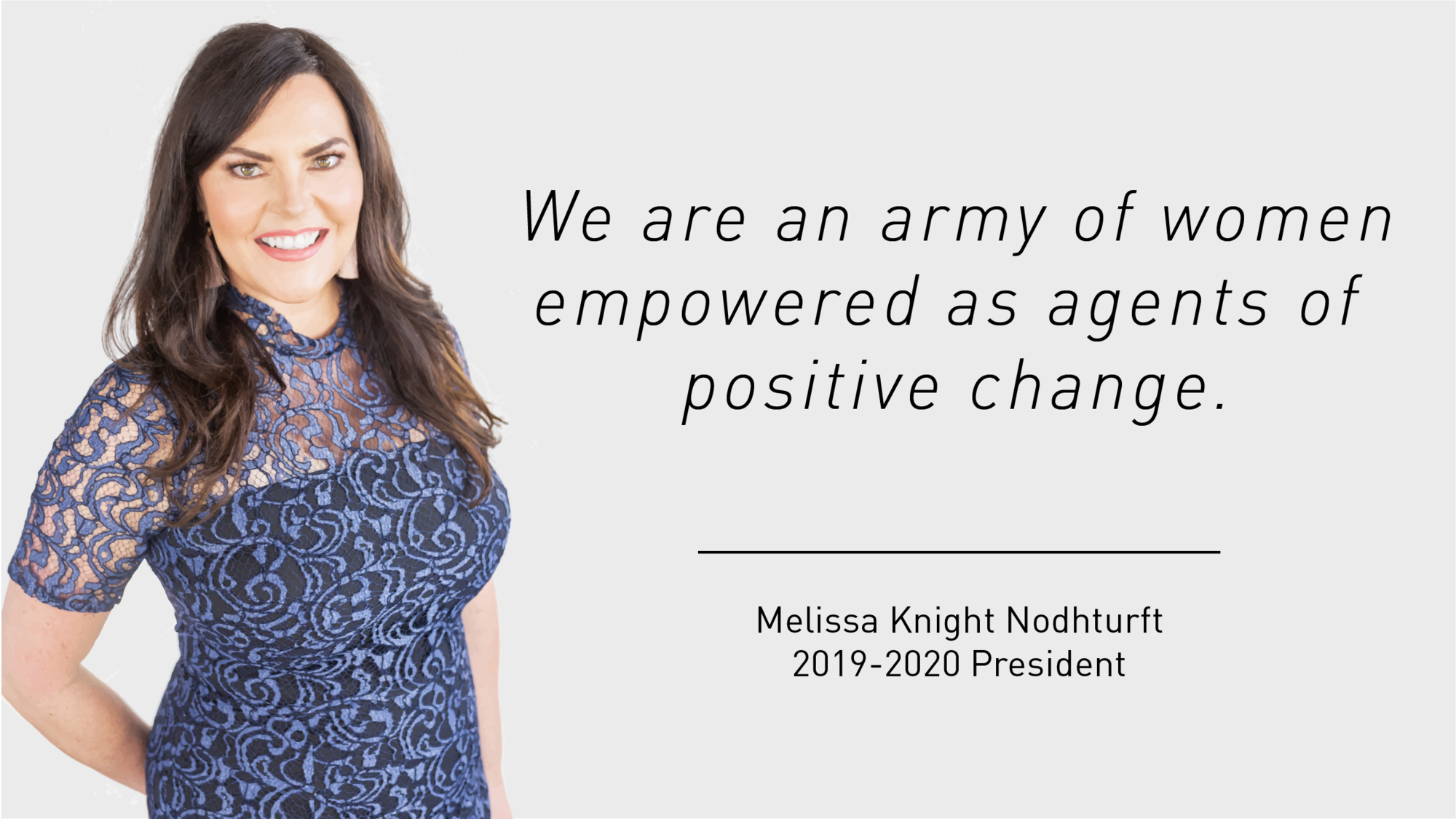 Written By: Melissa Knight Nodhturft
As I assume the role of President for the 2019-2020 League year, I am tasked with leading The Junior League of Tampa (JLT) into a new decade. With this new decade, I am challenging our membership and the community to see JLT through a new set of eyes. Together we will take on a 20/20 VISION and bring our future into FOCUS.
"Vision without action is merely a dream. Action without vision just passes the time. Vision with action can change the world."
– Joel A. Barker
With a lens towards the future, I have naturally reflected on my own journey with the League. In 2009, I joined as a Provisional member and 10 years later, I am honored to lead JLT as its President.
Throughout my years of service, I have encountered countless women who inspired me. These women held themselves accountable for finding potential in other women. They took risks, produced results, and inspired many more to do the same.
The true value of their leadership cannot be measured by work they did or the outcomes they produced. They did not lead by numbers. The true value of their leadership is measured by the work they inspired others to do. The additional leaders they created.
JLT's greatest strength is its one membership committed to building a better Tampa. We are an army of women empowered as agents of positive change!
This year I will strive to guide the League by a crystal-clear 20/20 VISION. Committed to the Mission of why we exist. Connected to the VISION of where we are going. Empowered as unrelenting voices for action and lasting change.
While we face ever-evolving needs, today's JLT leaders are prepared. They are empowered by the legacy of yesterday's unstoppable women to address tomorrow's issues head on.
I am proud to lead the visionary women of The Junior League of Tampa. And I look forward to seeing them bring our 20/20 VISION to life.