Community Advisory Board Gets to Work on DE&I
Written by Isabel Dewey, President 2018-2019
The Junior League of Tampa's Community Advisory Board (CAB) is comprised of business, philanthropic and community leaders who share a unified passion of making the Tampa Bay region stronger.  CAB serves the critical function of advising, directing and ensuring the trajectory that is in line with our mission.
During our recent CAB session, I shared the five pillars of the 2018-2021 Strategic Plan that will guide our organization forward.  Subsequently, the members of CAB, led by The Junior League of Tampa Executive Board, broke out into three sessions: Diversity, Equity and Inclusion, Fund Development and Community Focus.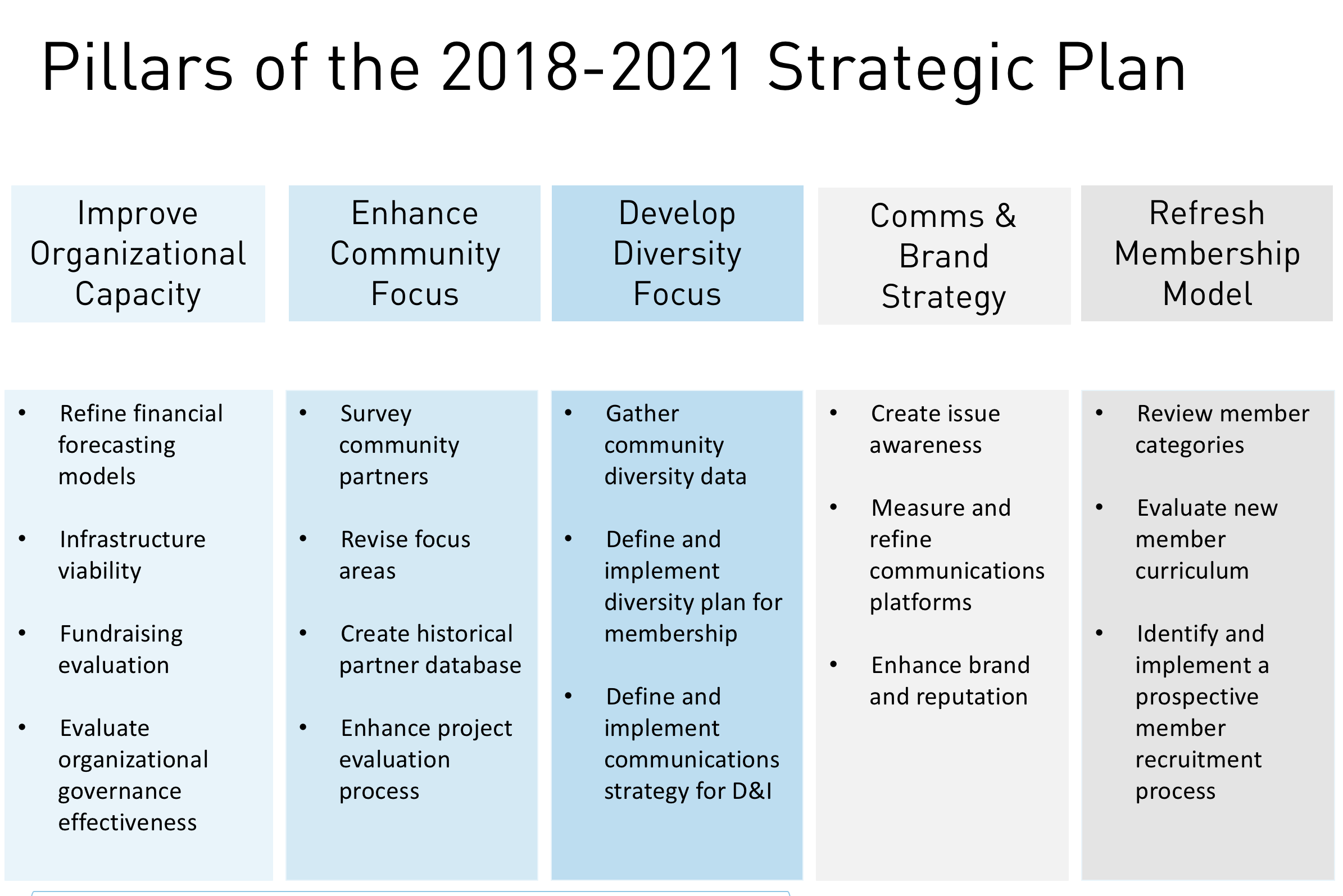 As one of the facilitators of the Diversity, Equity and Inclusion (DE&I) group, alongside JLT Membership Director Leslie Hodz,  I shared our current plan to create a DE&I Task Force that will ensure our membership model is in line with our community, in addition to looking at broader DE&I opportunities like vendor diversity, organizational affiliations and partnerships, and accessibility.  Judge Virginia Covington made the recommendation to leverage our incoming 'Prospective Member Engagement Committee' to attract first-generation college graduates as an opportunity to continue to attract the high-potential leaders at The Junior League of Tampa is known for.
The next step for the DE&I CAB Breakout group is to provide feedback on our Task Force and Project Plans.  Several CAB members including Shelley King, Marketing Manager at Publix Corporate, and Dr. Linda Devine, Vice President of Operations and Planning at the University of Tampa, offered DE&I experts at their organizations to provide training and insight on our path forward.
It's a great time to be a member of The Junior League of Tampa.  We have the momentum to continue making Tampa Bay stronger, better, and more inclusive.  We are grateful for our Community Advisory Board that will help us turn our vision into a reality.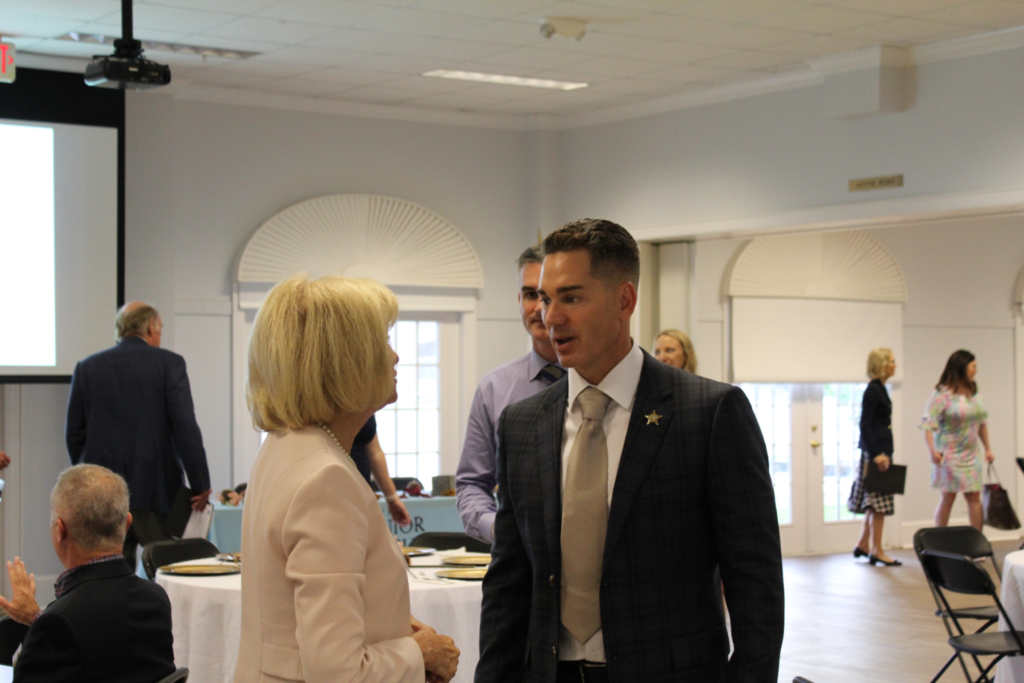 Sheriff Chad Chronister and Commissioner Sandy Murman at the Fall Community Advisory Board Breakfast.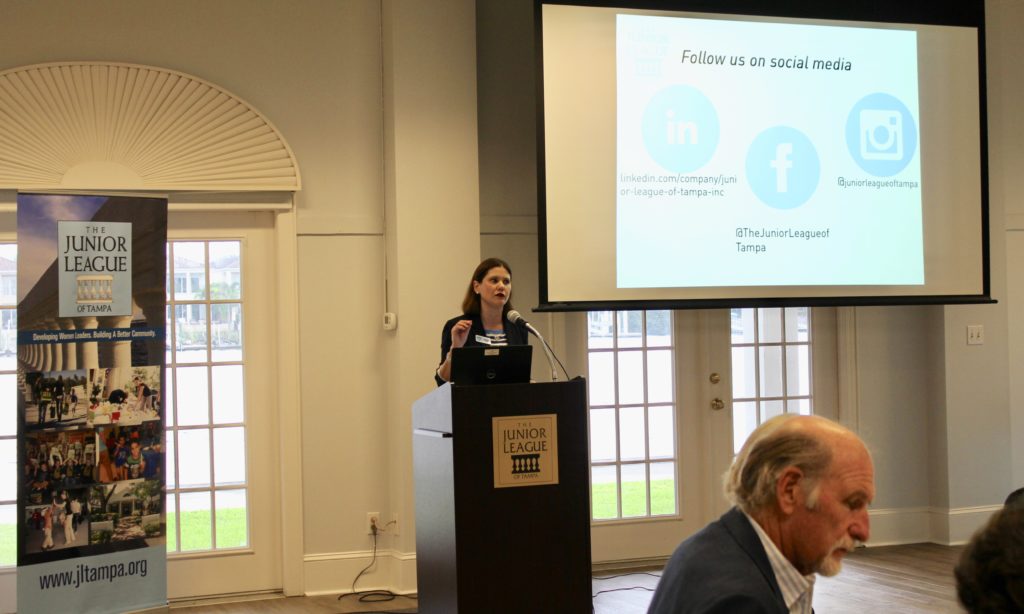 President Isabel Dewey speaking at the Fall Community Advisory Board Breakfast.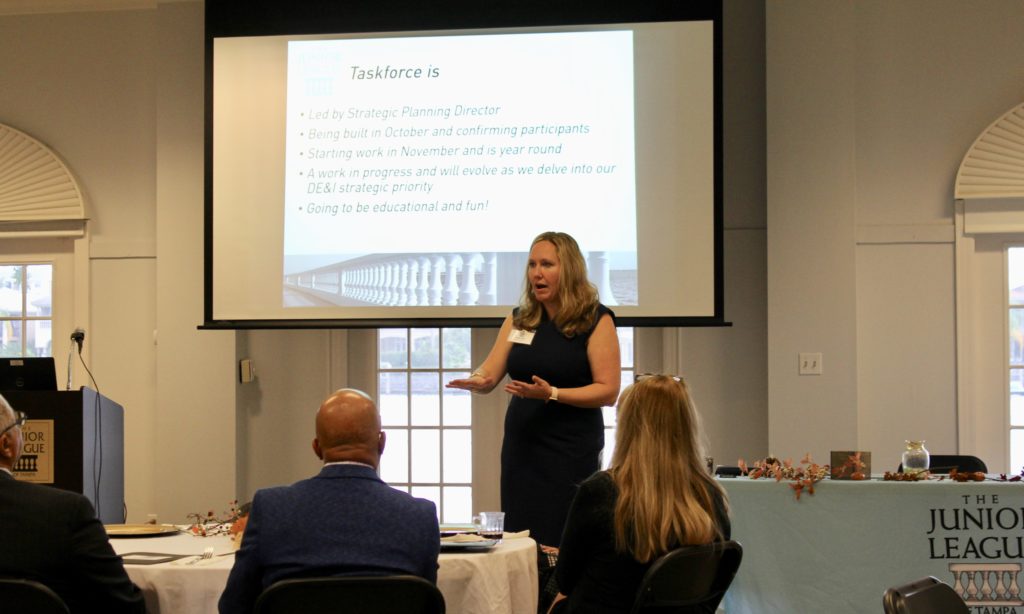 Membership Director Leslie Hodz facilitating the DE&I Breakout Session.