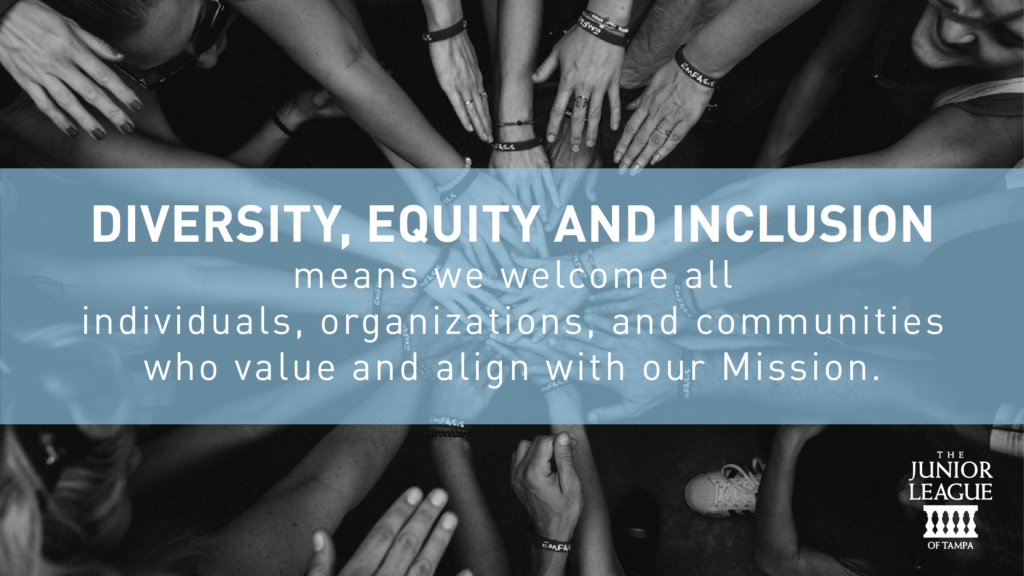 The Junior League of Tampa (JLT) benefits immeasurably from the diversity of its Membership as well as the communities and populations it serves. Recognizing the importance of facilitating, utilizing and leading from such diversity, JLT has recently implemented a multi-phase, long term initiative to improve and prioritize Diversity, Equity and Inclusion (DE&I).
GOALS
The League's primary goal is to develop its comprehensive focus on DE&I. "The vision of the goal," 2019-2020 President-Elect Meghan McGuire explains, "is by June 2021, JLT will have developed and honed a focus on diversity, equity and inclusion." This will create an environment where all feel welcome and reflects the rich diversity of the Tampa Bay community.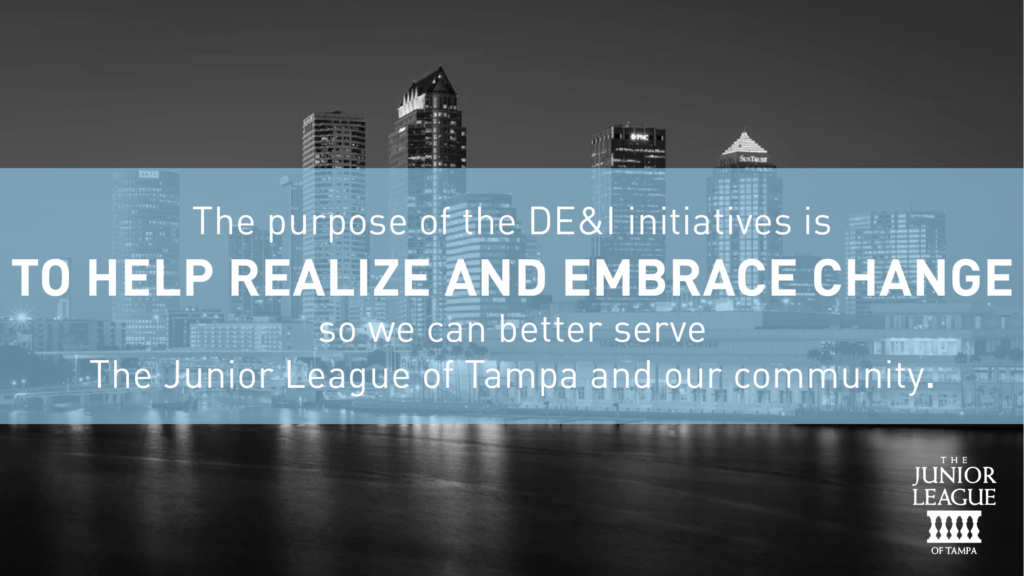 JLT leadership plans to accomplish this goal through various objectives. We will use diversity mechanisms to research the needs of JLT Membership and the communities and populations it served. We will also focus on education and training for JLT members and leaders. By 2021, the League will have a DE&I plan with a dedicated task-force. They will focus on sustainability, operations, membership and community topics, with ongoing evaluation methods in place.
At the end of the day, the League will have thoroughly researched, identified, and established "the conditions for inclusive environments that welcome diverse individuals, organizations and communities who value and align with our Mission," according to McGuire.
NEXT STEPS
Moving forward in its efforts, JLT has created a new DE&I Committee. The Co-Chairs have been directed to continue building and effecting the League's DE&I plan.
JLT will also survey its Membership to identify ways to better promote a more inclusive climate. The League will look at expanding professional development resources, leadership programs, and overall policies to facilitate equity and inclusion.
The League is not taking these steps alone. We are utilizing guidance from our Community Advisory Board. We are gaining input from the Association of Junior Leagues International (AJLI). And we are seeking best practices from diversity councils on the local and national levels.
In order to best serve local communities and develop the potential of its membership, JLT must be proactive in facilitating and embracing the diversity which makes everyone better. With a comprehensive plan in place, The Junior League of Tampa is committed to DE&I.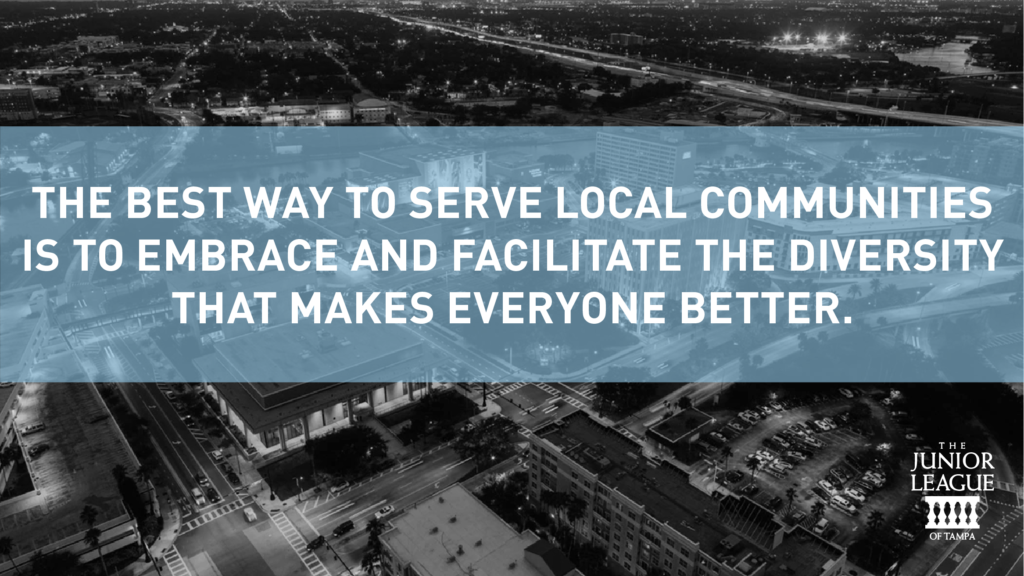 This post is based on an article which appeared in the Spring 2019 Edition of The Sandspur. To learn more about The Junior League of Tampa's DE&I work, read the full article.