Donors Stepping Up Through COVID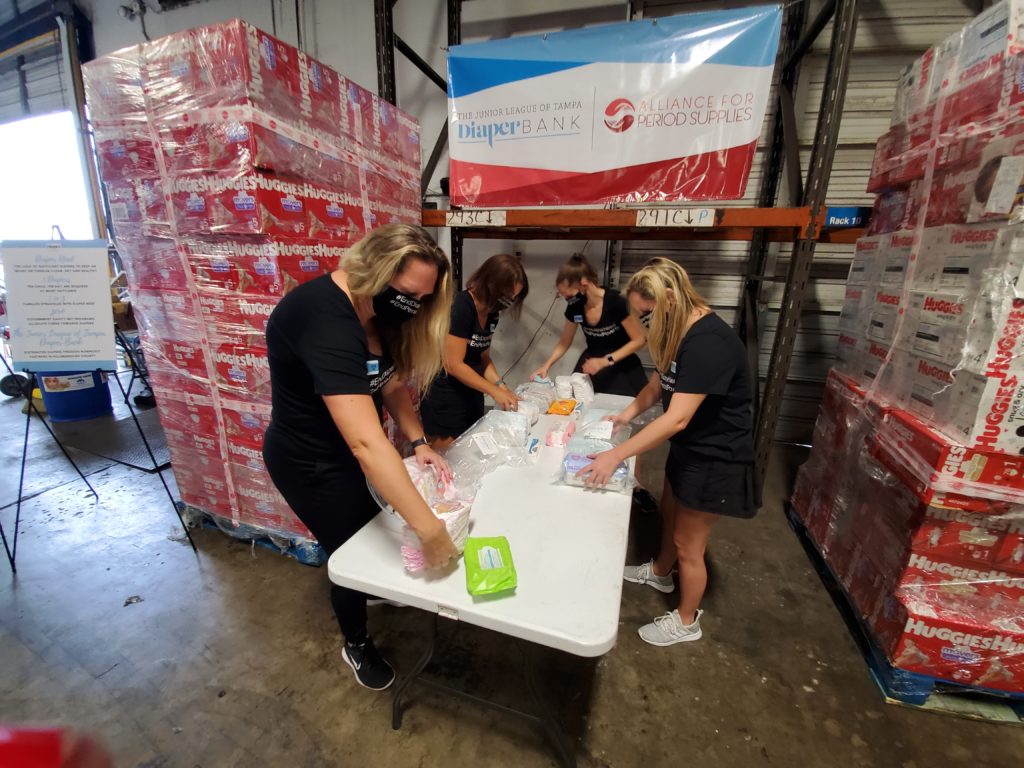 In the spring, COVID-19 changed our community dramatically. Suddenly schools were closing, workers were being furloughed, and businesses were closing their doors. Overnight, the needs of our community shifted.
As a League we began reorganizing our budgets. With the cancellation of several large in person events, we were able to pivot and direct funds to basic needs. But even with these changes our partners continued to reach out describing unforeseen demand for diapers, food, and other essentials.
We were able to meet this demand only through the generosity of our donors. Longtime supporter, TECO Energy – An Emera Company, generously provided emergency funding to support our COVID relief efforts. In May, we participated in #GivingTuesdayNow, a virtual giving movement, which brought in 100+ individual gifts to support our community projects.
The efforts of these donors allowed us to provide 207,231 diapers throughout Hillsborough County, effectively meeting our community partner orders. It also meant we were able to begin building our new Alliance for Period Supplies program to fight period poverty in Hillsborough County. With 100% of funds supporting projects, our volunteers leveraged the funds efficiently organizing drop shipments and maintaining constant communications with our partners.
Our donors are essential partners in our community work. Their support during this crisis has enabled us to address need head on. Thank you for your continued support as we work together to build better communities for all.