Personal Development at Home
In the midst of the COVID-19 pandemic, many of us are enjoying some extra time at home. While we miss the opportunities to connect with each other face to face, this time has provided us all a chance to dive into some new personal development content.
With so many options available, we reached out to some JLT leaders for their recommendations on great personal development books and podcasts. Whether you are looking for advice as you lead employees in the post-COVID marketplace or are trying to find more joy in the chaos of COVID, there is something for everyone on this list.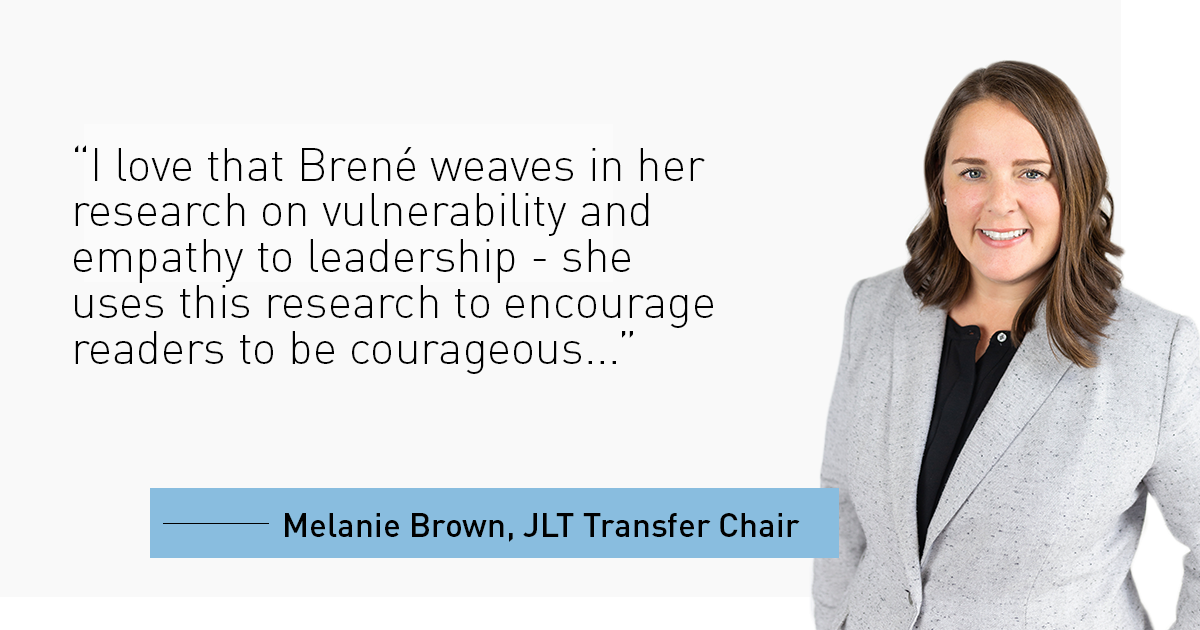 Melanie Brown JLT Transfer Chair and Director of Government Relations at AdventHealth/West Florida Division
Dare to Lead by Brené Brown
Emily David JLT DE&I Chair and WW Chanel Sales Leader at HPE GreenLake
Brave, not Perfect by Reshma Saujani
Isabel Dewey Past JLT President and Senior Vice President of People at ReliaQuest
Brené Brown's podcast – Unlocking Us
The John Maxwell Leadership Podcast
The Andy Stanley Leadership Podcast
Positive University Podcast with Jon Gordon
Jennifer Dutkowsky JLT Meeting Manager and Owner of Why Not Boutique
Profit First by Mike Michaelowicz
Rachel Hollis books for business and life motivation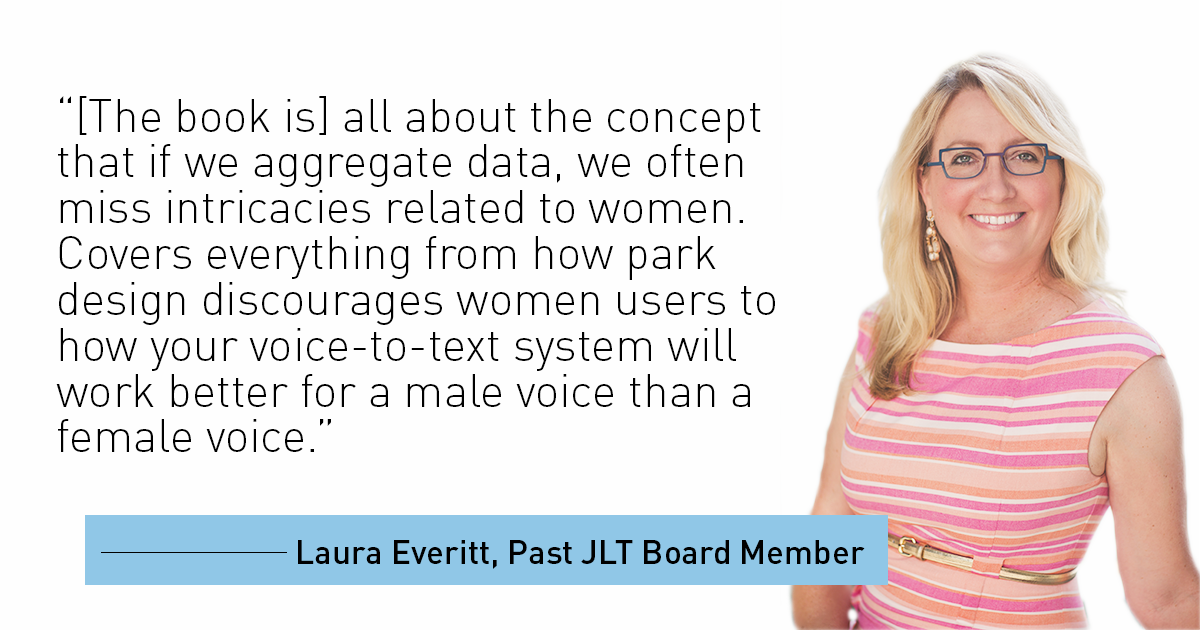 Laura Everitt Past JLT Executive Board Member and Transit and Rail Planning Manager at VHB
Invisible Women: Data Bias in a World Designed for Men by Caroline Criado Perez
Kitty Forenza JLT Nominating Committee Member and Revenue Integrity Manager at PwC
Get Out of Your Head by Jennie Allen
It's All Under Control by Jennifer Dukes Lee
Mary Gamble JLT Community Advisory Board Member and President of Competitive Performance Systems Inc.
Brené Brown's podcast- Unlocking Us
Denise Glass JLT Community Advisory Board Member and Owner of Sensory5
Any podcast featuring Sarah Blakely
Stephanie Haas JLT Leadership Director
FYI: for your improvement by Korn Ferry
Leslie Hodz JLT Community Director and Vice President of Client Development at himagine solutions
Happier with Gretchen Rubin podcast
NPR's How I Built This podcast
Good Life Project podcast
The Happiness Project by Gretchen Rubin
Cathy Kamm Past JLT Advocacy Manager and Of Counsel at Shook, Hardy & Bacon L.L.P.
Tipping Point by Malcolm Gladwell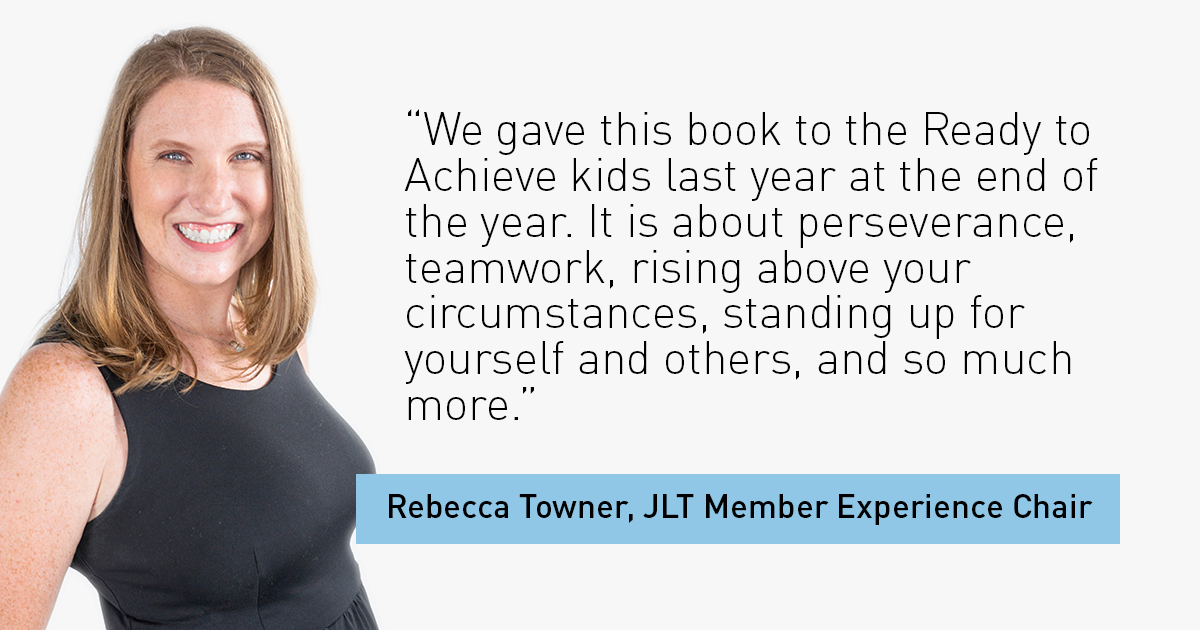 Rebecca Towner JLT Member Experience Chair and Family Education Facilitator at Champions for Children
Make Your Bed: Little Things That Can Change Your Life… And Maybe the World by Admiral William H. McRaven
Caroline Vostrejs JLT Membership Director and Director of Business Development at The Beck Group -Tampa
Turn the Ship Around!: A True Story of Turning Followers into Leaders by L. David Marquet
Start with Why: How Great Leaders Inspire Everyone to Take Action by Simon Sinek
Leading with Questions: How Leaders Find the Right Solutions by Knowing What to Ask by Michael J. Marquardt
The Hard Thing About Hard Things: Building a Business When There Are No Easy Answers by Ben Horowitz
---